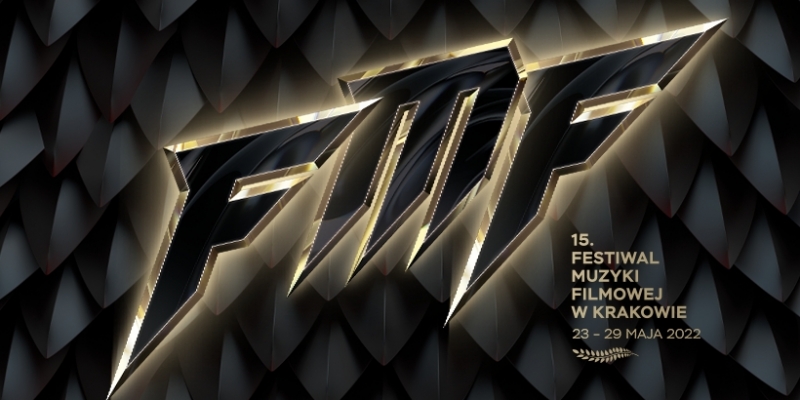 The Polish city of Krakow hosts a film music festival (FMF) each year in May. Visitors can enjoy concerts, meetings with composers and workshops about film music over a period of many days. We have been attending this festival for quite some time, even before the launch of this site. If you are curious about previous editions, you can find more information about them in our Krakow FMF reports.
The festival will be held from May 23 to 29, 2022, and will consist of the following concerts.
May 24 – Kilar | Glass
The event celebrates the expressive music of Wojciech Kilar who would have been celebrating his 90th birthday this year, as well as showcasing minimalist compositions by Philip Glass. Music by the two maestros is performed by the pianist Aleksander Dębicz, the soprano Joanna Radziszewskiej and the Sinfonietta Cracovia orchestra under the baton of Michael Riesman, music director of the Philip Glass Ensemble.
May 25 – Scoring4Polish Directors
This is one of the regular concerts at this festival. It is a concert with music from movies and television by Polish directors, and this time the director is Jerzy Skolimowski. The concert at the Krzysztof Penderecki Auditorium at the ICE Kraków Congress Centre will also feature an award ceremony for the Polish Soundtrack of the Year.
May 26 – Composers4Ukraine
The music expresses its respect for the heroism of the eastern neighbors of Poland and the huge waves of support from all over the globe. Poland has already welcomed over two million refugees including many musicians from Kyiv, L'viv and Kharkiv looking for work. The choir and orchestra performing on 26 May include performers from Ukraine.
May 27 – Słowińska I AUKSO I Konieczny
The music by Zygmunt Konieczny, an acclaimed Cracovian composer of tunes to literary songs and author of film music, will be featured during this concert.
May 28 – The Music of John Powell
Composer John Powell will host a concert with his own music. Since Gavin Greenaway is conducting, it will probably be like the concert they both have done in Hamburg in 2018.
May 29 – Screening of How to Train your Dragon
The last concert will be a screening of How to Train your Dragon with a live orchestra. The event is aimed at children and John Powell will be present as a guest