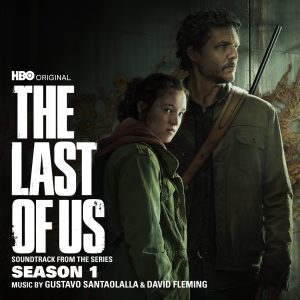 In recent years two types of media have seen a boost in their popularity: video games and television shows on streaming platforms. Sometimes you even see a combination of the two: a television show based on a popular video game. This is the case with The Last of Us on the streaming platform HBO, which is based on the popular game by the same name. A couple of other games have seen the same treatment with The Witcher and Halo as perfect examples, but there is one significant difference between those two and The Last of Us: the choice of composers. Games like The Witcher and especially Halo, with its iconic theme, have some fantastic music. Still, their television counterparts chose to go for a different musical approach by hiring other composers. This was not the case for The Last of Us since the leading composer for the two games, The Last of Us and The Last of Us Part II, Gustavo Santaolalla, was involved in writing music for the show as well.
I love the fact that the showrunners allowed Santaolalla to reuse his material for the same story, yet for a different medium with different actors. He took themes from the game, like the main theme or "Vanishing Grace" and "All Gone," and integrated them into the score for this television show. His music can hit you on an emotional level, reflecting the sadness that is so characteristic of this story.
For the first game, Santaolalla was responsible for most of the music, but for the second game, Mac Quayle was also hired to write dark, moody and more atmospheric cues. While Quayle did not return for this show, the tradition of adding dark music to the soundtrack was kept by giving that assignment to David Fleming. Fleming used all kinds of electronic sounds and percussion to achieve these soundscapes, which can be heard in several tracks on the album.
It feels unfair to Fleming, but as I wrote for The Last of Us Part II, I do not care much for the more atmospheric cues. They serve their purpose in the scenes they are written for. His music should be on the album since it is an essential part of the show, but especially in contrast to the beautiful and emotional guitar play by Santaolalla, it is not a pleasant listening experience. Santaolalla's new variations on existing themes and newly written cues are a treat to listen to, and I wish more tv shows would embrace existing music written by the original composers. The Last of Us show is well-reviewed. Hopefully it will result in more shows following this idea.
Listen or buy
Tracklist
The highlights are in bold.
1 Gustavo Santaolalla 2 David Fleming
The Last of Us (1:07)1
Reflections (0:16)1
Get Out (7:13)2
All Gone (1:34)1
The Quarantine Zone (1:45)1
Don't Look (2:07)2
Forsaken (0:42)1
Breaching the Wall (3:44)2
Cargo (1:01)1
Radio Silence (2:41)1
Hope (0:41)1
Greater Purpose (1:03)1
Haven (1:33)1
Set Everything Right (1:21)1
Hive Mind (1:38)1
Resolve (1:48)1
Shortcut (6:12)2
The Swarm (2:08)1
Invited (1:34)1
Long Long Time (1:12)
There Is No Girl (1:05)1
It Can't Last (Sunset) (1:48)1
Raiders (1:46)2
Longing (0:56)1
All Gone (Affliction) (1:22)1
Surveillance (1:58)1
Vanishing Grace (1:25)1
All Gone (Purpose) (1:21)1
Stockpile (1:17)1
All Gone (Isolation) (0:51)1
Salvation (1:25)1
Warning Signs (2:45)2
The Last of Us (Prevail) (0:48)1
All Gone (Reunion) (1:37)1
Bravery (1:26)1
Subterranean (2:49)2
Murals (1:31)1
Endure (1:29)2
Survive (4:32)
A Great Man (1:58)1
All Gone (Promise) (1:17)1
All Gone (Flashbacks) (1:10)1
The Last of Us (Protection) (1:13)1
Never Let Me Down Again (3:29)
Left Behind (Together) (1:08)1
Fleeting (0:54)1
Vanishing Grace (Devotion) (0:51)1
Vanishing Grace (Radiant) (1:16)1
Refuge (0:45)1
The Choice (1:23)1
Left Behind (3:11)1
All Gone (Embrace) (1:30)1
Collateral (1:08)1
Resolve (Isolation) (1:19)1
Complications (2:32)2
Uncertain Course (1:21)1
Breathless (1:32)1
Unbroken (1:28)1
All Gone (Elegy) (0:44)1
Wounds (1:23)1
Safe Surrender (2:46)2
The Last of Us (Vengeance) (2:59)1
All Gone (In Vain) (1:05)1
All Gone (Ephemeral) (1:48)1
The Settlement (0:50)1
The Path (1:40)1
Total length: 1 hour and 56 minutes
Milan Records (2023)