While the number of COVID cases is still high in the Netherlands, the number of people who have to be treated in a hospital because of it is luckily decreasing. Because of this relatively positive development, the country has opened up again, allowing me to attend concerts without any restrictions. The first film music concert I could attend without any COVID rules promised to be quite a fantastic one. My hometown orchestra, The North Netherlands Orchestra (NNO), performed music by John Williams to celebrate his 90th birthday at the beginning of February when there were still some restrictions. Since it was apparently quite a popular concert, and the hall was only allowed to be filled to 75% at the time, it sold out quickly and I was too late to buy a ticket. NNO apparently heard my plea as they decided to repeat the concert one month later, but this time with Dirk Brossé at the helm. I have seen this particular conductor perform many times, including at the magnificent John Williams concert in London.
The program started with "Olympic Fanfare and Theme," which is not film music but a wonderful piece nonetheless. It is a fantastic showcase of Williams' superb writing skills, beautifully performed by the musicians. As he did in London, Brossé took the microphone himself between some pieces to entertain the audience with little anecdotes from his personal experience with John Williams.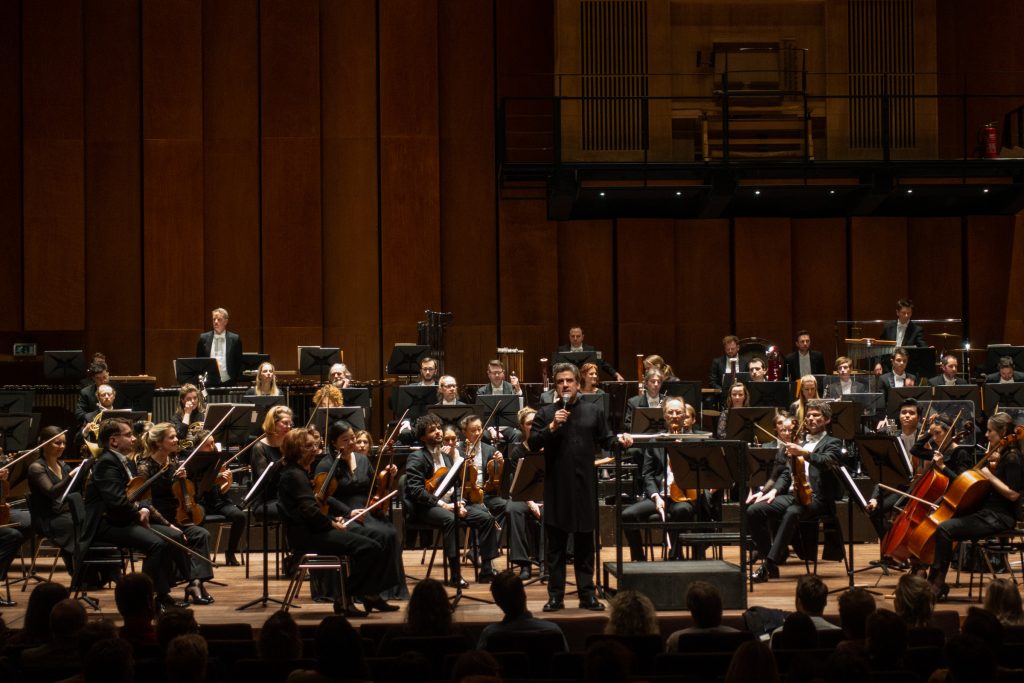 The other pieces on the program were all highlights from Williams' massive film music career, starting with themes from Angela's Ashes. I am not that familiar with the music from this movie, but the emotional melodies were a delight to listen to. Hopefully, I will hear it more often at other concerts. After the well-known "Flying Theme" from E.T., we could listen to a suite from Far and Away, which I had not heard at a concert before either. Having performed the piece myself, I know how difficult the fast middle part is. It was quite wonderful to see how NNO was able to perform it beautifully.
With the last three pieces of the first half, music from Jaws, Hook and Superman, the audience was back in familiar territory. The march from Superman especially was a treat, with a perfect balance between the powerful-sounding brass section and the soothing sounds from the rest of the orchestra.
It is safe to say that you cannot have a John Williams concert without Star Wars, which was, of course, also the case during this one. We could enjoy a wonderful suite containing "Main Title," "Princess Leia's Theme" and "Yoda's Theme." right after the intermission.  After the wonderful soothing melodies from the last two themes, we could listen to more of those in "Sayuri's Theme" from Memoirs of a Geisha, where the cello solo was performed on an oboe, which did not make the piece any less beautiful.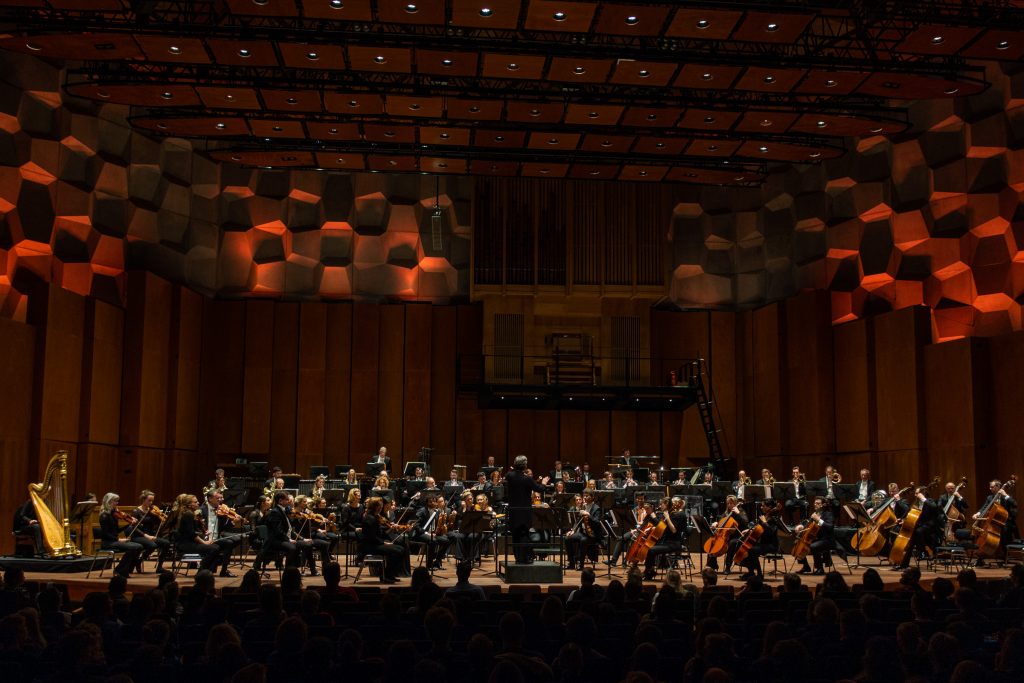 The official program ended with excellent renditions of "Hedwig's Theme" from Harry Potter and the Sorcerer's Stone and a suite from Jurassic Park, but we could, of course, not leave without some encores. At concerts like this, it is always fun to guess which encores will be performed, and I was able to guess both of them: "Raiders March" from Indiana Jones and the Raiders of the Lost Ark and "Imperial March" from Star Wars: The Empire Strikes Back.
I have been going to NNO film and game music concerts for many years, and over that period I have seen them grow. At each concert I have attended, the music became more interesting and was better performed. With Brossé conducting, I just knew that the music would be transformed to an even higher level, since I had seen him work many times before. I think that he is one of the best film music conductors in the world, who has a deep understanding of how to translate film music from sheet music to a wonderful listening experience. What I also loved about the concert was that it was practically sold out. Maybe it was because of the end of a phase in the pandemic, and people just wanted to go out to a concert again, but I am certain they had an amazing evening – just as I did. Hopefully, we can enjoy many more concerts in this possibly final phase of the COVID crisis. I am certainly ready to write more concert reports about excellent concerts like this one.
Concert information
Where: Oosterpoort in Groningen, the Netherlands
When: March 9, 2022
Orchestra: The North Netherlands Orchestra conducted by Dirk Brossé
Program
"Olympic Fanfare and Theme"
Themes from Angela's Ashes
"Flying Theme" from E.T.
Suite from Far and Away
Theme from Jaws
"The Flight to Neverland" from Hook
March from Superman
Intermission
Star Wars

Main Title
Princess Leia's Theme
Yoda's Theme

"Sayuri's Theme" from Memoirs of a Geisha
"Hedwig's Theme" from Harry Potter and the Sorcerer's Stone
Suite from Jurassic Park
"Raiders March" from Indiana Jones: Raiders of the Lost Ark (encore)
"Imperial March" from Star Wars: The Empire Strikes Back (encore)