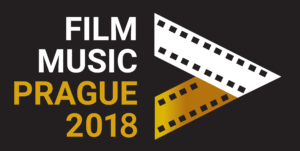 Every year there is a film music festival in Prague.We have covered last year's festival on this site and will do so again this in 2018. Last week they announced the last concert, completing the program for the 2018 edition.
The program
April 19: Goosebumps! The Opening Night
The main focus of this concert will be special guest and conductor of the night: Benjamin Wallfisch. Expect all kinds of suites of music that he has worked on, like Bladerunner 2049 and IT.
April 20: Two Steps from Hell "Live in Concert"
The masters of epic trailer music, Two Steps from Hell, will be having their own concert at this festival. Both composers, Thomas Bergersen and Nick Phoenix, will be present. The concert in the evening is sold out, but they just announced a concert in the afternoon!
April 21: Clint Mansell "Symphonic"
This will be a concert with music by British composer Clint Mansell. He will be present as a special guest and it will be the world premiere of fully symphonic music of the composer.
April 22: True Stories Gala
The program of this concert will include music from many well-known composers. Expect music from movies based on true stories like King's Speech, Catch Me If You Can, and many others.
For more information please visit the festival's website.
We are looking forward to attending this festival, which is getting bigger every year.