The Japanese composer Joe Hisaishi is someone who usually does not travel outside of Japan that often, but in recent years I have seen announcements for many of his concerts in the US and Europe announced. Being a big fan of his music, I have previously attended his concerts in Prague and in Paris. A new concert was announced many months ago and was to be held in Paris as part of a Japanese festival. Next to his two concerts on Saturday and Sunday as the main events, attendees of this festival could also enjoy other concerts, master classes and shows about Japan. At the time the tickets went on sale, I logged on immediately and found myself on a website where I had to wait in a virtual queue to buy the tickets: I was apparently not the only one interested in these concerts. Luckily, I succeeded in buying tickets for the Saturday concert, but both concerts would be sold out just 20 minutes later.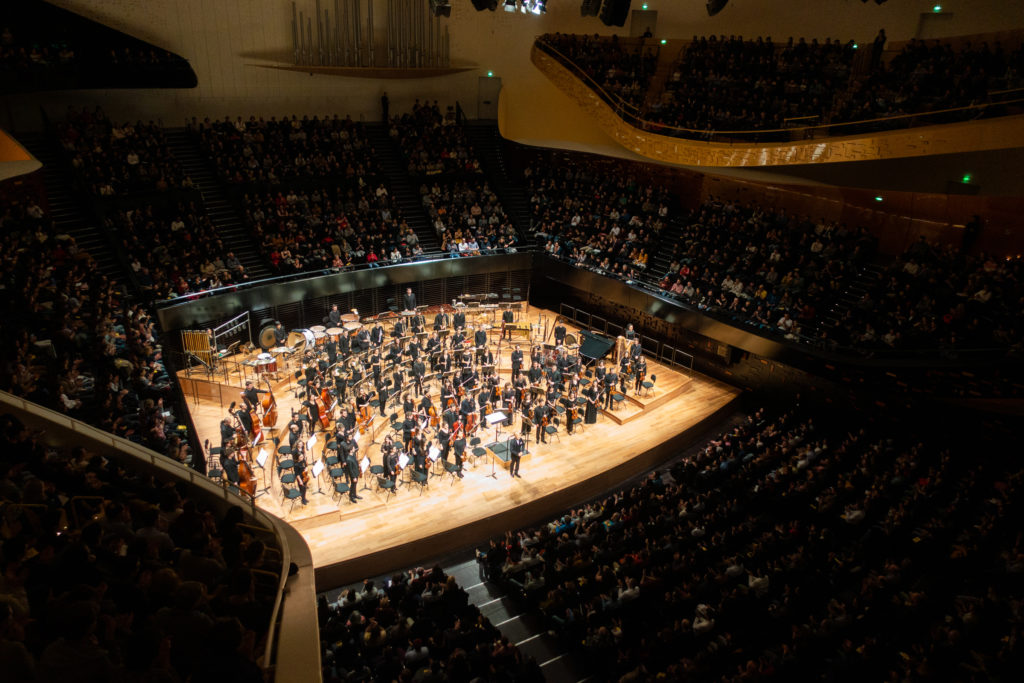 When I walked to the venue on the day of the concert, I was quite impressed with the building itself. From the outside the building's architecture looked very impressive and when I went into the concert hall itself, I noticed how big it was and that it could host a lot of people. I also saw a lot of similarities with the Elbphilharmonie building in Hamburg: a venue that is highly praised for its size and its acoustics. I had a good seat near the ceiling of the hall with a great view on the stage.

The program had been announced beforehand, so I knew that this concert would not just feature film music. The first half consisted of a symphony Hisaishi had written, called The East Land Symphony, which consisted of five parts. For the third and the fifth part, the soprano Ai Ichihara walked onto the stage to sing. The music of the symphony was very well thought out, and melodies were mostly absent in the piece. It was really telling a story with patterns and rhythms. The musicians were doing their very best to play their parts, and it resulted in an amazing performance. I have to admit though that the music was not really my cup of tea. I am a big fan of Hisaishi's gorgeous melodies and this symphony does not really have those. The only part of the symphony that I liked was the last part, called "The Prayer," in which Ichihara was singing softly over a delicate musical pattern played by the strings.

The second half is when things became more interesting for me. It started with three pieces for piano and strings with music from movies directed by Takeshi Kitano. These pieces were: Summer, HANA-BI and Kid's Return. I have heard them before and they are an absolute pleasure to listen to. Next to that, it was also very interesting to witness how Hisaishi, from his piano in the middle of the string players, was leading the ensemble while playing his own part. When Hisaishi is touring outside of Japan, his concerts are mainly about his music from the Ghibli movies and to hear these pieces from other movies, that I like, is an awesome experience. The final piece on the program was a long suite with music from Spirited Away, for which the full orchestra returned onto the stage. His piano was also moved from the center of the stage to the front of it, but still within Hisaishi's reach. Instead of all the better-known musical pieces from that movie, we were also treated to the lesser known: making this piece even more interesting to listen to.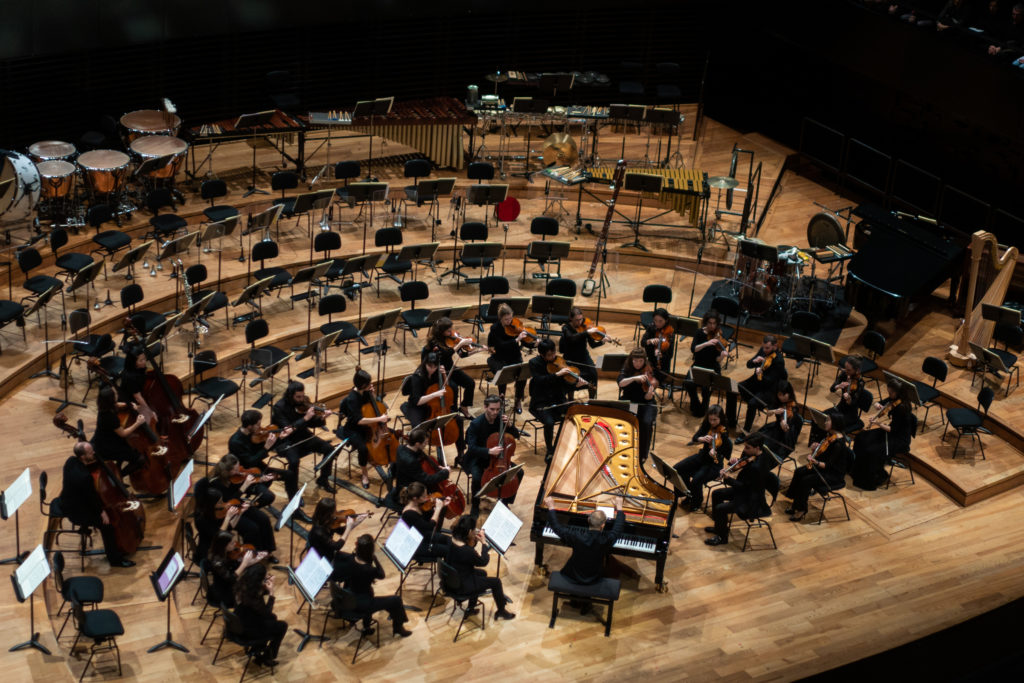 When the final note of the program was played, the audience was definitely not ready to go home. The whole venue did not want to stop applauding. The encore to make everyone stop was not a surprising one: It was Hisaishi's most famous piece "Tonari no Totoro" from My Neighbor Totoro. It was performed without a choir though, since this concert did not have one. When it was over, the audience started where they had left off, and you could see in Hisaishi's eyes that he did not know what he could do to make us stop clapping. He made up his mind and sat behind the piano to play "The Bygone Days" from Porco Rosso by himself. When he was done and after repeatedly walking on and off the stage, he desperately suggested to the concertmaster to make the orchestra join him off stage, just to make it clear to the audience that this concert was finally over.

This concert was totally different from his other concerts that I have attended. Not all concerts were completely filled with music from Ghibli movies, but this was the first concert that I attended that also included his music that is not based on films. As I said, it was not really a symphony that I loved, but it was interesting nonetheless. From way up in the venue, we had a clear view of the orchestra, and I really loved how the 3D Orchestra was playing. It is a very young orchestra and you could feel the respect for Hisaishi in their play, resulting in a magnificent performance.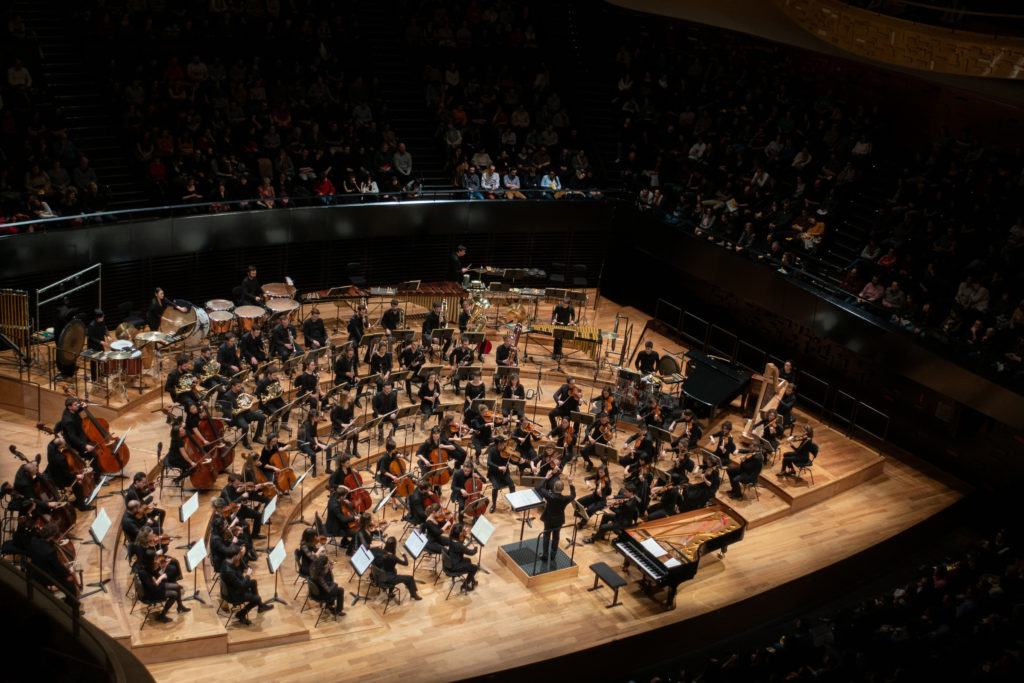 One thing I also need to mention is how impressive the venue was. The concert hall could house thousands of people and there was no need for any amplification at all, even the soprano was able to enchant the audience with her voice without a microphone. I have heard so many people being impressed with the Elbphilharmonie, but I think this venue is just as good, or maybe even better, especially since tickets are generally cheaper. I think we experienced a very unique concert and it was well worth to fly to and from Paris for.
Concert information
Where: Philharmonie de Paris – Paris, France
When: February 9, 2019
Orchestra: 3D Orchestra conducted by Joe Hisaishi
Soprano: Ai Ichihara
Program
The East Land Symphony

The East Land
Air
Tokyo Dance
Rhapsody of Trinity
The Prayer
Intermission

"Mládí"

Summer (Kikujiro)
HANA-BI
Kids Return

Spirited Away Suite
"Tonari No Totoro" from My Neighbor Totoro (encore)
"The Bygone Days" from Porco Rosso (encore)