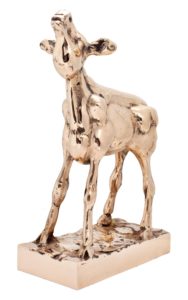 The Golden Calf (Gouden Kalf in Dutch) is the award of the Dutch Film Festival. Like most of these awards, there are many categories. But for this site, we are only interested in the best music category. The ceremony was held on October 4, 2019, during the concluding gala of the festival.
Here are the nominees and the winner in bold for best music 2019!
Joris Oonk – Baantjer Het Begin
Rutger Reinders – Dirty God
Pieter Perquin (a.k.a. Perquisite) – Niemand in de Stad
Rutger, congratulations!