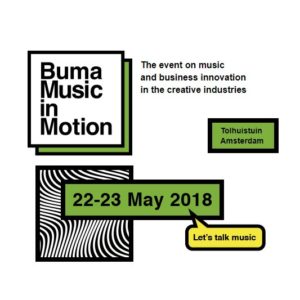 At the moment the Buma Music In Motion takes place in the Netherlands. "The event solely dedicated to the innovative use of music in media that brings together the very best minds and talents in the creative industries." More information about this event can be found at https://www.buma-music-in-motion.nl. Buma held their award ceremony back in March. However, they introduced a couple of new categories which are awarded during this event.
Here are the winners of those awards:
Buma Award Best Original Composition Documentary, Short Film, Telefilm

Alex Simu for Back to the Taj Mahal Hotel

Buma Award Best Original Composition in Trailer (for Film, TV, Gaming)

Beau D. Schaepman for CinemAsia Film Festival Trailer 2017

Buma Music in Motion New Talent Award

Hans Nieuwenhuijsen for the short film Catastrophe
Congratulations to the winners!