I organize all my concert and festival reports in folders on a drive, one for each year. This report is the first one I am writing in 2021 and that is, of course, because of the pandemic. The last concert I attended was the Star Wars concert in Prague back in February 2020, but finally, after one year and a half, I found myself attending live film music again, and instead of one concert, I was treated to three on the same evening during the Krakow Film Music Festival. The organizers had planned five outdoor concerts in two days, but unfortunately the two Sunday concerts – a concert for children and a Best of John Barry concert – had to be postponed, due to the very bad weather forecast. The three concerts on Saturday were officially three separate short concerts with individual tickets, but each was a celebration of music from current television shows, so I will treat them as one concert in this report.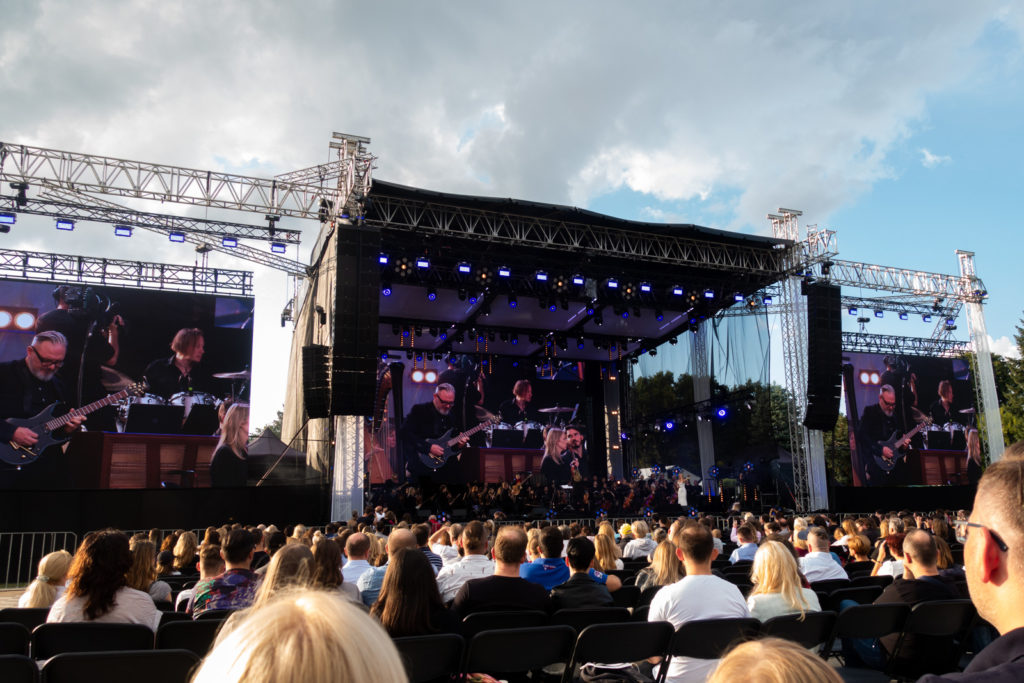 Each concert was called a 'season' and revolved around a certain theme. The first season, titled 'Clash,' was mainly a celebration of Polish media. We could listen to music of Polish composers Atanas Valkov, Maciej Zieliński and Łukasz Targosz, who were all present and participating in the concert by accompanying their pieces on all kinds of instruments. During this season the Polish Soundtrack Awards were handed out. Łukasz Targosz received the 2019 award for the music for The Pack, because there had not been a live FMF Gala in 2020 to do it at, and Atanas Valkov received the 2020 edition for the music for The King of Warsaw. It should not come as a surprise that we could listen to the winning soundtracks in this season. The Polish Soundtrack Awards were not the only awards that were presented, as we could also hear the musical interpretation of the 2020 FMF Young Talent Award winner, Henrik Lindström, for a scene from The Crown.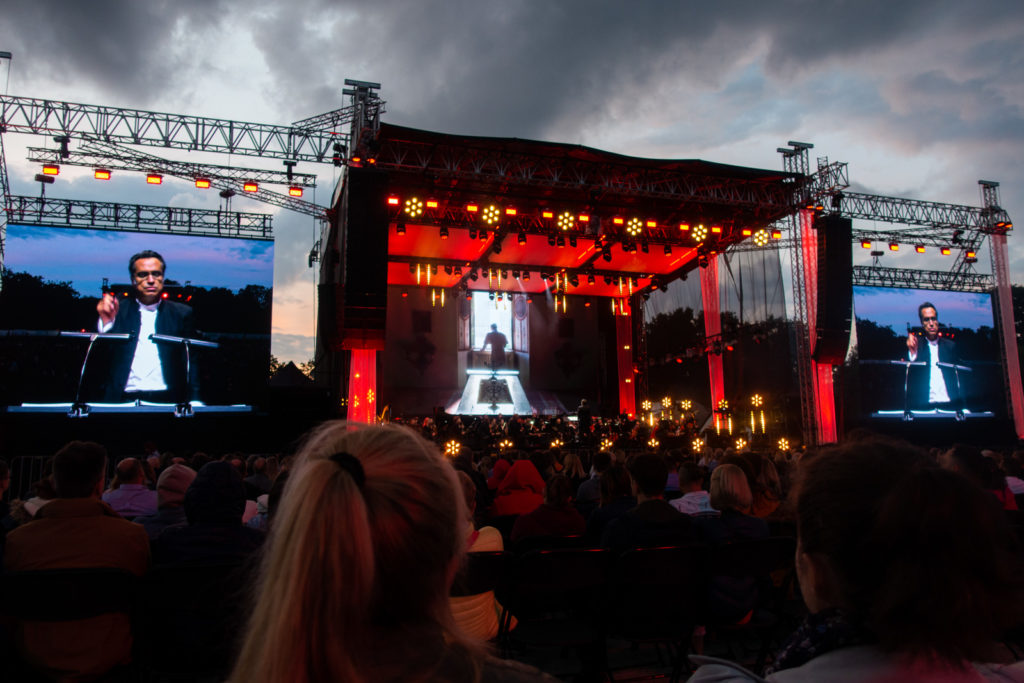 While the first season was conducted by Katarzyna Tomala, the second season, entitled 'Memory,' was led by Diego Navarro, and this season was focused on international television shows. During this part, I could listen to more music I was not familiar with. Most of the composers were known to me, but probably not to many others in the audience. This season had a good balance between traditional orchestral scores, like the music from Succession, and modern scores like Years and Years that took the orchestra and choir to a next level.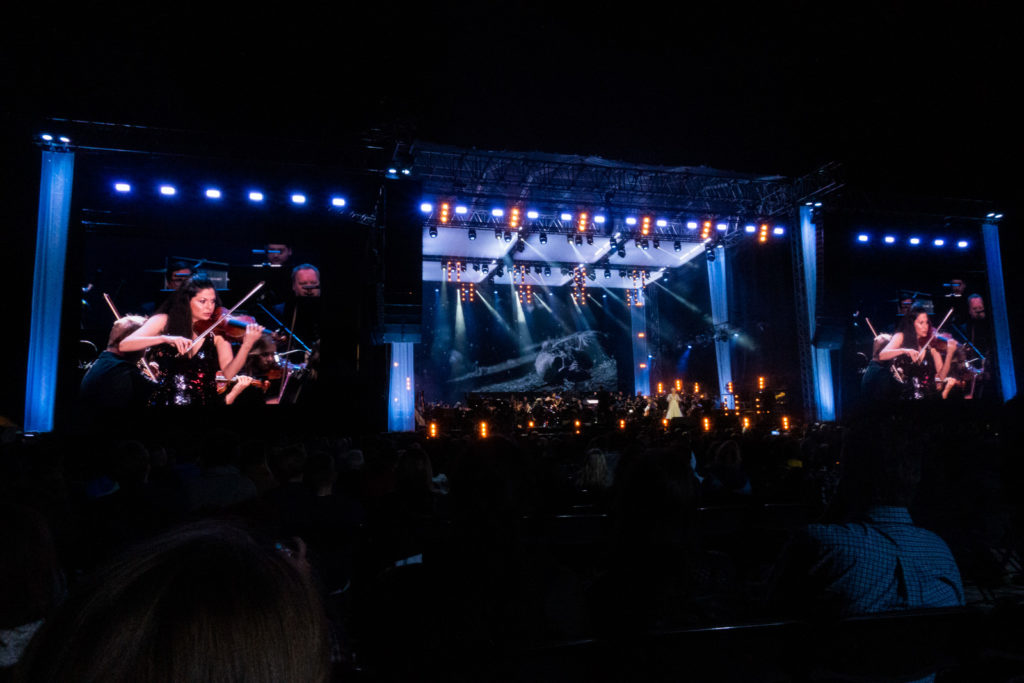 The third and last season, 'Crown,' was led by both conductors, and contained the music from the international guests, some of whom were able to attend the festival in person. In this season we could listen to music of Martin Phipps, who was present in the audience, and also to the music for the Netflix show The Witcher, with co-composer Sonya Belousova behind the piano. In this season the FMF also announced the FMF Young Talent Award 2021 winner Yeakun Yoo, who wrote gorgeous music to a scene from said Netflix show. The evening ended with a suite from Vikings, following the successful one from 2015, but sadly without Trevor Morris, Tina Guo and Einar Selvik this time. Their replacements, however, did an amazing job to conclude a perfect evening filled with music from television shows.
It was fun to experience an outdoor concert at the FMF, also because the festival's first editions took place in a park. It felt more safe in COVID times to have an outdoor concert as well, since you were told to leave a seat empty between you and other people if you were not of the same household.
What I love about the FMF is that they do not shy away from non-mainstream film music. The majority of the music that was played during the concerts I had not heard before, and I love to be introduced to new soundtracks. It is also exciting to see how much the artists enjoyed themselves on stage. They have been locked in their studios for more than a year, and you could see their excitement when they were performing their music. I am quite happy to be able to listen to live film music again after a long pause, and for it to be a Krakow FMF concert was a perfect match for me, since I have loved attending this particular festival for more than a decade now. Sadly I will not be able to go to the John Barry concert as it has been postponed until October, but I am looking forward to attending the full festival again next year, when the world is, hopefully, in a better place.
Concert Information
Where: Henryk Jordan Park in Krakow, Poland
When: August 28, 2021
Orchestra: Beethoven Academy Orchestra conducted by Katarzyna Tomala and Diego Navarro
Choir: Pro Musica Mundi Choir
Vocalists: Anna Karwan, Natalia Nykiel, Kacha Kowalczyk, Cecilia Krull and Kasia Moś
Other artists: Marcin Patrzałek, Leszek Nowotarskin, Jacek Tarkowski, Robert Majewski, Michał Heller, Tomasz Kupiec, Marta Maślanka and Lindsay Deutsch
Guests: Atanas Valkov, Maciej Zieliński, Łukasz Targosz, Martin Phipps, Sonya Belousova, Giona Ostinelli, Henrik Lindström and Yeakun Yoo
Program
Season 01 – Clash
Initials S.G. – Maciej Zieliński
The Crown – the winning suite of the FMF Young Talent 2020 Henrik Lindström
Servants of war – Maciej Zieliński
The Pack – Łukasz Targosz
The King of Warsaw – Atanas Valkov
The Coldest Game – Łukasz Targosz
Season 02 – Memory
Succession – Nicholas Britell
Patrick Melrose – Hauschka
Gunpowder – Hauschka
The Young Pope – Lele Marchitelli
The Great – Nathan Barr
Lovecraft Country – Laura Karpman
"Lo Vas A Olvidar" from Euphoria
Years and Years – Murray Gold
Season 03 – Crown
The Coldest Game – Łukasz Targosz
The Queen's Gambit – Carlos Rafael Rivera
The Crown – Martin Phipps
Black Mirror – Martin Phipps, Alev Lenz
Victoria – Martin Phipps
The Witcher – the winning suite of the FMF Young Talent 2021 Yeakun Yoo
The Witcher – Sonya Belousova, Giona Ostinelli
"My Life Is Going On" from La Casa de Papel
Vikings – Trevor Morris