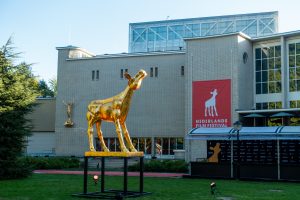 The Golden Calfs (Gouden Kalf in Dutch) are the awards of the Nederlands Film Festival (NFF). It is the most prestigious award in the film industry in the Netherlands, and they were announced on September 29. It has many categories, but we are only interested in one of them: the Best Music award. Here are the nominees and the winner in bold for Best Music 2023!
Fons Merkies, Laurens Goedhart, Michiel Marsman and Manna Horsting – Zee van Tijd
Jorrit Kleijnen and Jacob Meijer – Toen ik je zag
Minco Eggersman – De Man uit Rome
We would like to congratulate Eggersman on winning this amazing award.