If you are a frequent visitor of this website, you may have noticed a small gap between reviews. The reason for this was because I was on vacation for a couple of weeks. Because my motorcycle broke down on the third day, I drove 4000 km in a rental car by myself, allowing me to catch up on soundtracks that were already released in 2023. That is why I want to use this first Spotlights article for 2023 to highlight some of them that stood out.
Tahlequah the Whale: A Dance of Grief – Lolita Ritmanis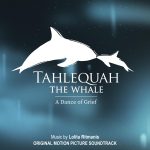 Tahlequah the Whale: A Dance of Grief is a short animated film about a grieving killer whale mother who carried around her dead infant for 1600 kilometers in an apparent show of grief that attracted worldwide attention. The score, by composer Lolita Ritmanis, is only 20 minutes long, which is unsurprising for a short, 15 minute film. The extra 5 minutes come from a concert suite, which is a beautiful showcase of this stunning score. The story is sad and beautiful at the same time, and the gorgeous and emotional lines Ritmanis wrote are a perfect fit, in which you can hear the grief and the love from a mother to her lost child.
Label
Lolita Ritmanis
(2023)
Creation of The Gods I – Feng Shen Trilogy – Gordy Haab and Munkhjul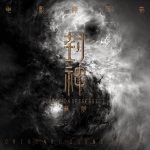 One of the highlights during my vacation rides was the score for the Chinese fantasy movie Creation of The Gods I – Feng Shen Trilogy. These Chinese movies are always interesting to watch, with their own unique stories and over-the-top visual fights. Many composers have written fantastic soundtracks for these kinds of films, and now composer Gordy Haab can be added to that list, since his work for Fen Shen Trilogy is a delight to listen to. Haab uses the orchestra exceptionally well by using the full force of the orchestra to express heroism, especially the brass section, but in other parts of the music, the orchestra is wonderfully emotional and melodic. The soundtrack for Feng Shen Trilogy is a perfect showcase of the diversity of an orchestra to support all emotional aspects of a film. There are also some additional tracks by Munkhjul at the end of the album that are more traditional Chinese in sound.
Label
Hangzhou Yuyinniaoniao
Culture Media
(2023)
One Piece – Sonya Belousova and Giona Ostinelli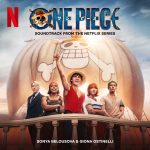 A trend has been going on in recent years for streaming services to convert popular Japanese anime to live-action, and one of which is One Piece. The original animated series started in the late '90s and now has over a thousand episodes. The anime has always intrigued me, but I did not want to commit to watching it since it has so many episodes. For that reason, I do not know much about the anime's music, but I do know that the music Sonya Belousova and Giona Ostinelli wrote for the Netflix live-action series is quite an achievement. They have written a fun-sounding score with beautiful theme integrations in all kinds of variations. They did not only use an orchestra, but you can also find many different instruments from other parts of the world to emphasize the rich world of One Piece. If I have to make one remark about something I like less about the soundtrack is its album length. Apparently half the music was already cut from the album, but even after this curation, the album is still more than four hours long. While most music is a blast, fatigue starts to set in after a couple of hours. If the music was curated a bit more, the album would have been even better than it already is.