In the second Spotlights article, in which I will touch on some of the soundtracks that have come out in 2022, I will be looking at several scores I had listened to when they came out but have not had the chance to write a proper review for them.
Prey – Sarah Schachner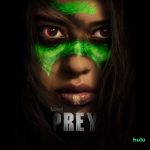 Prey is the latest movie in the Predator franchise and takes place in the 18th century, hundreds of years before the events in the other Predator movies. The adversary of a deadly Predator of an alien world is in Prey a native female warrior. The music is written by Sarah Schachner, who may be unfamiliar to you, but has composed for high-profile projects, including the popular gaming franchises Call of Duty and Assassin's Creed. Her music for Prey is based on two themes: one for the Predator and one for the warrior. Both are fantastic in their own way and beautifully integrated into the score. The Predator is musically represented by raw and dark-sounding musical patterns, performed by low-string instruments. In contrast, the theme for the warrior is a gorgeous melodic piece and can be heard best in "Naru's Way," which I consider one of the best tracks of 2022.
Label
Hollywood Records
(2022)
Metal: Hellsinger – Two Feathers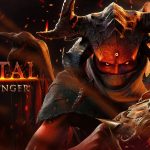 Metal: Hellsinger is an interesting video game. It is a first-person shooter set in a hellish world where music is essential because you do the most damage with your weapon if you fire it to the rhythm of the music. As the title already states, the music genre to which you try to beat the game is pure metal music. Composer duo Two Feathers have created a brilliant score with stunning metal tracks, for which they had arranged vocalists from bands like System of a Down, Arch Enemy, Trivium and many more to sing. Unfortunately, there is some bad news involving this magnificent score if you are a metal fan: the score has not been released. In addition to some unofficial uploads on the internet, there is only one official live concert registration on YouTube. Having no official soundtrack release is a bit disappointing because more people should be able to enjoy the excellent music Two Feathers have produced.
Nope – Michael Abels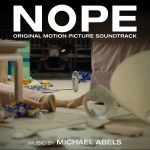 Michael Abels, who composed the music for Jordan Peele's horror movies Get Out and Us, is one of the most appreciated horror composers in recent years. Abels wrote for their third collaboration Nope as well. One of Abels' strengths is to combine standard musical horror tropes with songs and other musical elements and the different musical styles stand out in the music for Nope. In some tracks, you can hear Morricone-style Western music, and in the later part of the album, the music becomes increasingly action-driven with more orchestral cues. I think it is an interesting score with some delightful tracks, like "Nope" and "The Run," but there are, of course, many cues to be found that are there to support the horror on screen, and those are not that exciting to listen to on their own.
Label
Back Lot Music
(2022)
Label: Back Lot Music (2022)
Amsterdam – Daniel Pemberton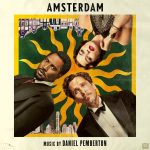 One of the most exciting composers for me is Daniel Pemberton. Every soundtrack he writes contains something innovative, refreshing or quirky. Trying to create a unique score is also what he set out to do with the music for the comedy Amsterdam. As he mentioned in his talk in Utrecht, he wanted to put the woodwinds from an orchestra in the spotlight. The woodwinds family consists of many instruments, from flutes, hoboes, saxophones, clarinets and bassoons, and each of these comes in various sizes to produce different sounds and pitches. Most of the tracks feature a group of these instruments, with occasional other instruments like percussion, harp and sometimes orchestral elements. Still, the main focus stays on the woodwinds, resulting in a joyful and original score.
Label
Hollywood Records
(2022)