The year 2022 has come to an end, and many soundtracks have been released that year. With an output of about one review a week, this means there are many more scores that I still need to explore or write about. Because the eSWay awards and the IFMCA awards are looming as well, I will try to catch up on those scores. I will take you along on this journey and keep you up to date with small summaries, which I will call Spotlights. Below you will find the first batch of them.
Babylon – Justin Hurwitz
Composer Justin Hurwitz has been collaborating with director Damien Chazelle on many successful movies, including La-La Land and First Man. Their latest work, Babylon, has also won several awards, including a Golden Globe for Best Score. The film is about partying in the 1920s, and the music reflects how such a party could have sounded, resulting in a fun jazzy score. This idea is ironic by design since jazz became popular after that period, but I have the impression that it worked. When I listen to the joyful and chaotic sounds on the album, I can see images of people having a good time in the first half of the twentieth century, and hearing all these delightful musicians showing off their skills puts a smile on my face.
Label
Interscope Records (2022)
De Tatta's – Jeffrey van Rossum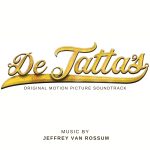 The most popular Dutch movies are comedies, which is sadly not a genre I enjoy. What I do like is that Jeffrey van Rossum has written the music for a very successful one in 2022 called De Tatta's. I met Van Rossum for the first time a couple of years ago in Poland, when he was still in the early stages of his career, and to see his name on such an important film was a pleasant surprise. De Tatta's is a movie about a rich and spoiled family that goes bankrupt and has to move to a neighborhood with a lesser reputation. Van Rossum wrote a delightful score for this comedy using guitars, keys, drums and other instruments to accompany the comedic situations and to support some of the emotional moments in the film. The full score is only 22 minutes, so if you have time, check Van Rossum's music out. Hopefully, his work on De Tatta's is the start to writing for more prominent Dutch feature films.
Label
Jeffrey van Rossum (2022)
God of War Ragnarök – Bear McCreary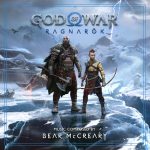 I consider Bear McCreary's music for the game God of War one of the best scores from 2018. Successful games always receive a sequel, and so did God of War with God of War Ragnarök, continuing the story about the god Kratos and his son Atreus. Many stunning themes return in this sequel, like the bombastic theme for Kratos and the emotional theme for his dead wife. In addition to improving the existing themes for Ragnarök, McCreary also created new original themes. One of these themes is a gorgeous one for the mysterious giant girl Angrboda, but there is also a full-fledged and stunning theme for Atreus, which is cleverly used together with the other themes throughout the rest of the score. The game Ragnarök has been well received by gamers, stating that it is even better than its predecessor. With regard to the score I have to agree. It is a serious candidate for the best game score of the year award.
Label
Sony Classical (2022)