If you are a frequent visitor of this website, you know that I like to attend film music festivals in Europe. These festivals are fully dedicated to music for film, television and other media, and their programs are filled with concerts, panels and meetings with composers. They are exciting to attend for soundtrack enthusiasts like me as I not only get to listen to fantastic music, but I can also learn a lot about how the music is created.
We do not have these kinds of festivals yet in the Netherlands, but I have seen some significant changes recently, with composers starting to come to the Netherlands to share their knowledge. The organization responsible for some of these events is Buma Music In Motion (BMIM), which cooperates with the two Dutch film festivals: Nederlands Film Festival (NFF) and the International Film Festival Rotterdam (IFFR). In 2019 Cliff Martinez visited our country for the IFFR, which I sadly did not attend, but for the 2020 edition, Howard Shore was invited for a concert as well as a meet and greet. I also had the honor of interviewing Howard Shore during this festival.
Because of COVID, the festivals could not happen physically in the last few years and for a part they transitioned to the internet, including an excellent online concert with music by Dutch film composers. NFF 2022 was once again held in person and it featured illustrious guests from the film industry, including one with special significance for me: Daniel Pemberton. He is a composer whose work I have admired for quite a while, and I also had the pleasure of interviewing Daniel Pemberton during Fimcuté in 2017.
NFF Pro Talk
The first meeting with Daniel Pemberton was during a so-called 'Pro Talk' that was part of the festival's official program. During this event, host Laura Bell had a pleasant conversation with him about his work. I was not surprised that it started with a remark about the early time of the event and if the lighting on him could be a bit lower, because if you follow him, you know that he is somewhat of a night owl.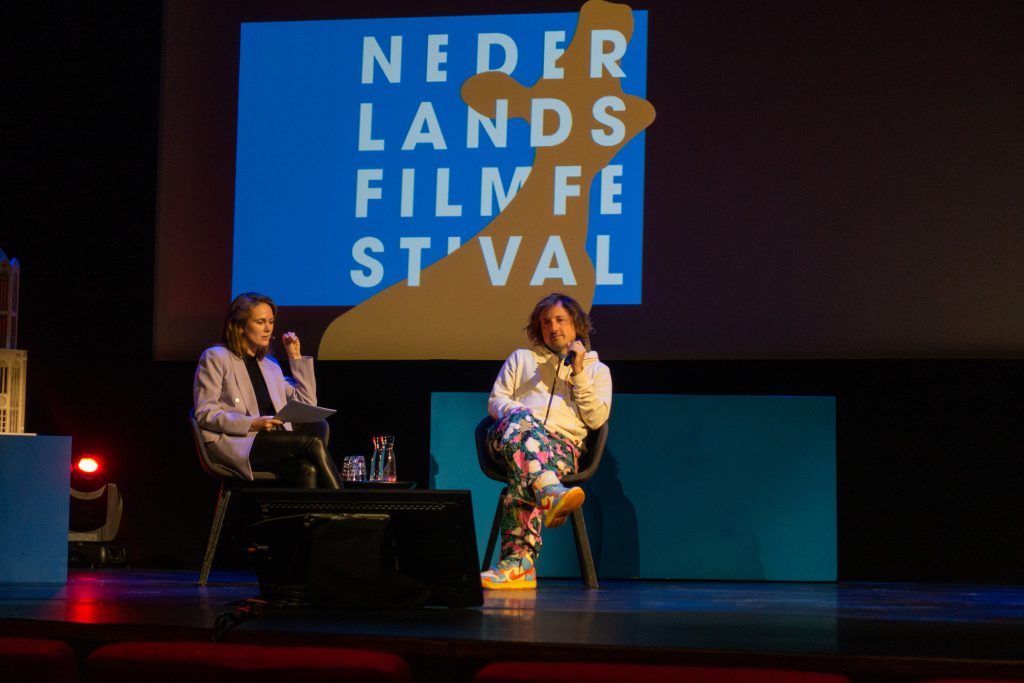 The talk was mainly aimed at professionals working in film, as the majority of the people in the audience were composers and directors. Many topics about his career were discussed, including how he got involved in writing for films, his relationships with editors and directors, when he is included in the process, and the most exciting topic for me: the crazy musical ideas he comes up with for writing innovative and original scores. In between the subjects, we could see some clips from movies to experience his music in action.
The two hours Pemberton and Bell had been talking flew by, and it was exciting to hear what Pemberton had to say. Two highlights stood out to me. The first was what he said about his messy studio: He expressed his opinion that you do not need a fancy studio with state-of-the-art technology, and the only thing you need are good ideas. The second highlight was his thoughts about end credits. He talked about their importance and that they are a moment of reflection during which you can listen to the music while processing what you just saw. After these two hours, there was still time for a couple of quick questions from the audience.
Private Meet and Greet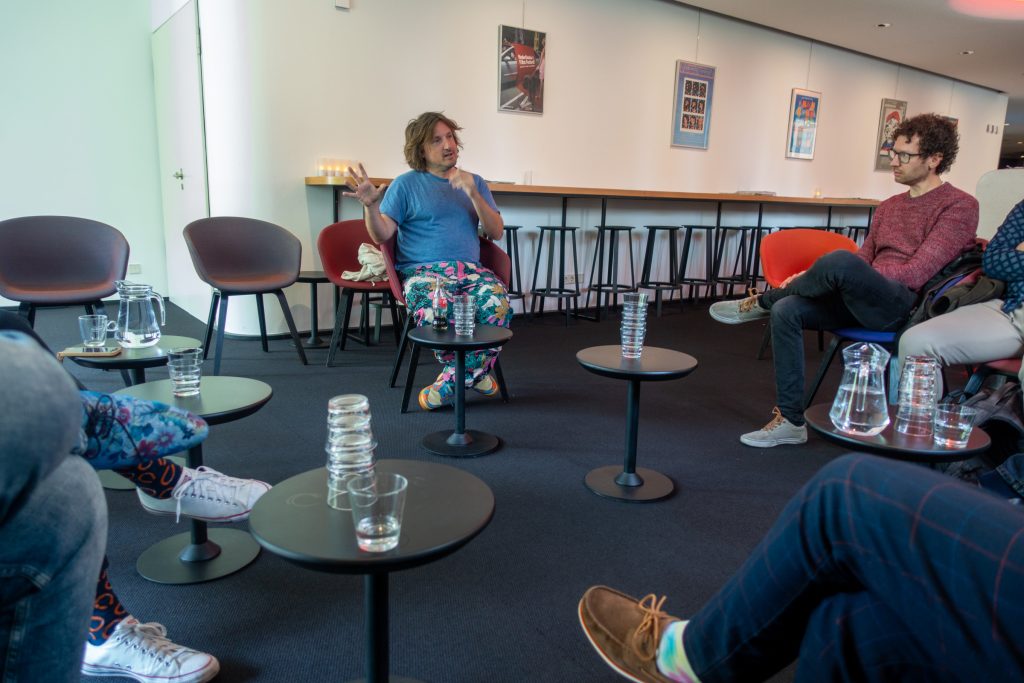 After the official event, I was invited to a more intimate event with Pemberton and ten Dutch composers. During this meet and greet, we could ask Pemberton questions about his life and work as a film music composer. The topics and conversations were very insightful and exciting to hear. They were also very private, so unfortunately I can not go into any detail about what was discussed there. Hopefully, the meeting inspired the composers, as well as helps them advance their careers. I felt honored by the invitation, and I want to thank Buma Music In Motion, especially Maartje Glas and Didre Siebers, for the opportunity and for organizing such events. The next one is already around the corner, which is their conference and award show BMIM x ADE Conference on October 19th.