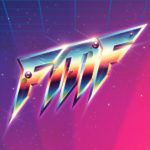 Last year, the Film Music Festival in Krakow tried something new: a concert with only a piano. The idea behind the concert was to play film-inspired music with just that instrument. Due to success, this year they decided to make the Cinematic Piano a permanent section of the festival and invited another musician to delight us with improvisations of well-known film music themes. Thus something that started as a small surprise tribute to a fellow composer's creation at the previous festival bloomed into a full concert of French composer and jazz pianist Jean-Michel Bernard.
If I have to describe Jean Michel Bernard, I would go with: a cheerful person that likes to talk. He was a pleasure to listen to at the workshops. I was totally not surprised to see him enter the stage wearing a nice black jacket and gray trousers. He started the concert with a mashup of music from all kinds of French movies, including his own. When he was done, he stood up and grabbed the microphone to have a little chat with the audience, something he would do in between pieces during the entire concert. For the next part of the concert, he played a couple of pieces that he has written as well. He did not perform these alone; he was joined by his wife Kimiko Ono for "Here with You" from the movie Human Nature, who sung beautifully. For the following piece, "Golden the Pony Boy" from the movie The Science of Sleep, a cello player joined them for a very subtle and charming performance.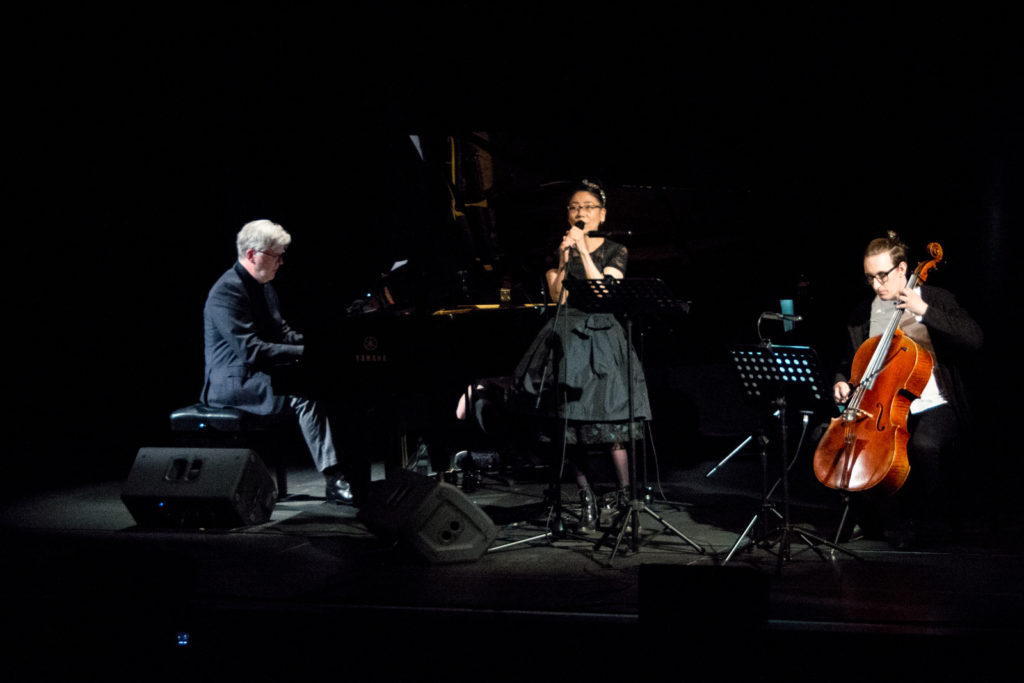 The rest of the evening consisted of him playing all kinds of classics of the film music on the piano, like E.T., Taxi Driver, Mission Impossible, and many more. In one of the pieces, he also played a little "Imperial March" gimmick to the enjoyment of the audience. Later he was joined for a couple of pieces by flutist Sara Andon in a very beautiful dress. The dress was so gorgeous that also Bernard needed a moment to appreciate it. It was quite a contrast to the more casual clothes that Bernard was wearing. Andon is quite a regular at the Krakow Film Music Festival and her very vibrato play was spot-on as expected. His wife returned for one extra song and after more than two hours of playing, he stretched his fingers for his final piece.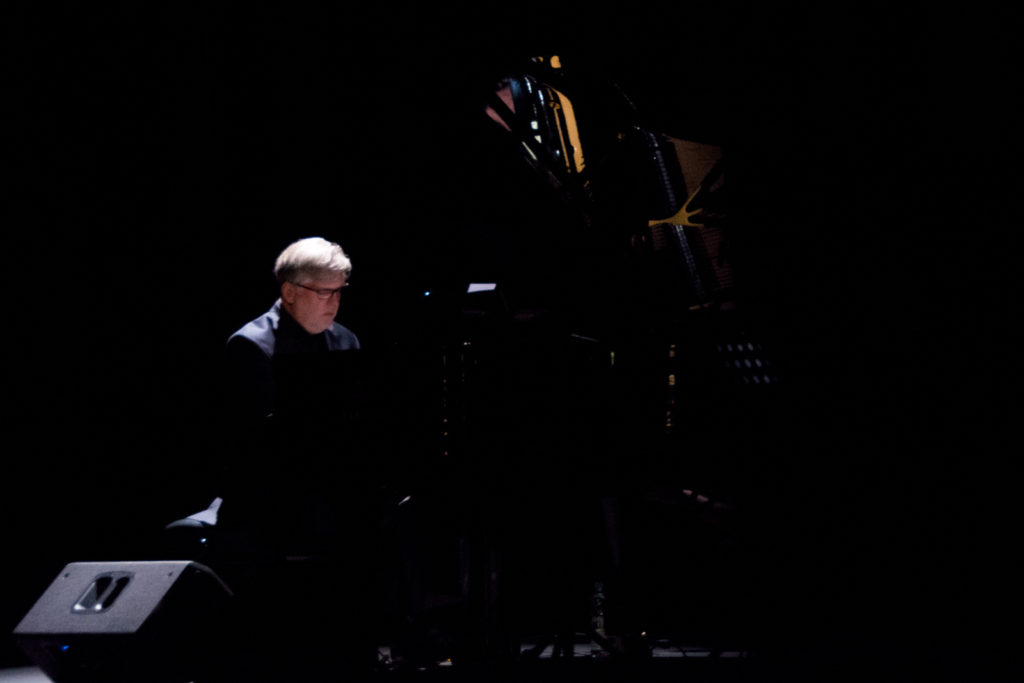 An evening with Jean-Michel Bernard is quite entertaining. His jazz background resulted in a very varied program: no piece sounded the same and it kept the audience interested in his play. The little chats in between pieces, combined with the fellow performers made the whole performance fresh and enjoyable. Jean-Michel Bernard showed the audience that a full orchestra and a choir are not mandatory for a great evening of film music.
Concert information
Where and when: Krakow, Poland – May 19th, 2017 during the Film Music Festival
Performers: Jean-Michel Bernard (piano), Kimiko Ono (vocals), Sara Andon (flute), and Jan Stokłosa (cello)
Program
The actual program may have deviated from the one below
"Chanson d'Hélène" from The Things of Life – Philippe Sarde
La Scoumoune – François de Roubaix
Vivre pour Vivre – Francis Lai
Ange et Gabriele – Jean-Michel Bernard
La Science des Rêves – Jean-Michel Bernard
"Hair Everywhere" from Human Nature – Jean-Michel Bernard
"Here with You" from Human Nature – Jean-Michel Bernard
"Golden the Pony Boy" from The Science of Sleep – Jean-Michel Bernard
Radio theme from Je vous écris du plus lointain de mes rêves – Jean-Michel Bernard
"Mr. Fletcher's Song" from Be Kind Rewind – Jean-Michel Bernard
E.T. – John Williams
Schindler's List – John Williams
Taxi Driver – Bernard Hermann
Mo'Better Blues – Bill Lee
The Fifith Day of Peace – Ennio Morricone
Merry Christmas Mr. Lawrence – Ryuichi Sakamoto
Cool Hand Luke – Lalo Schifrin
"The Cheketeers Suite" from The Four Musketeers – Lalo Schifrin (ar. Jean-Michel Bernard)
Mannix – Lalo Schifrin
Mission Impossible – Lalo Schifrin
"That Night" from The Fox – Lalo Schifrin
Spartacus – Alex North
Basic Instinct – Jerry Goldsmith
One Mint Julep – Rudy Toombs