The third concert of Film Music Prague was quite special and unique: on the program were only symphonic suites of music from movies composed by Clint Mansell. Like with the Goosebumps! concert, the main guest of the evening was not able to come. Fortunately, there were other guests who are close to Mansell that were able to attend. The main guest was Matt Dunkley, who often orchestrates music for Mansell and who had arranged the suites for this evening's concert. Composer Carly Paradis was also present with whom Mansell has collaborated in the past.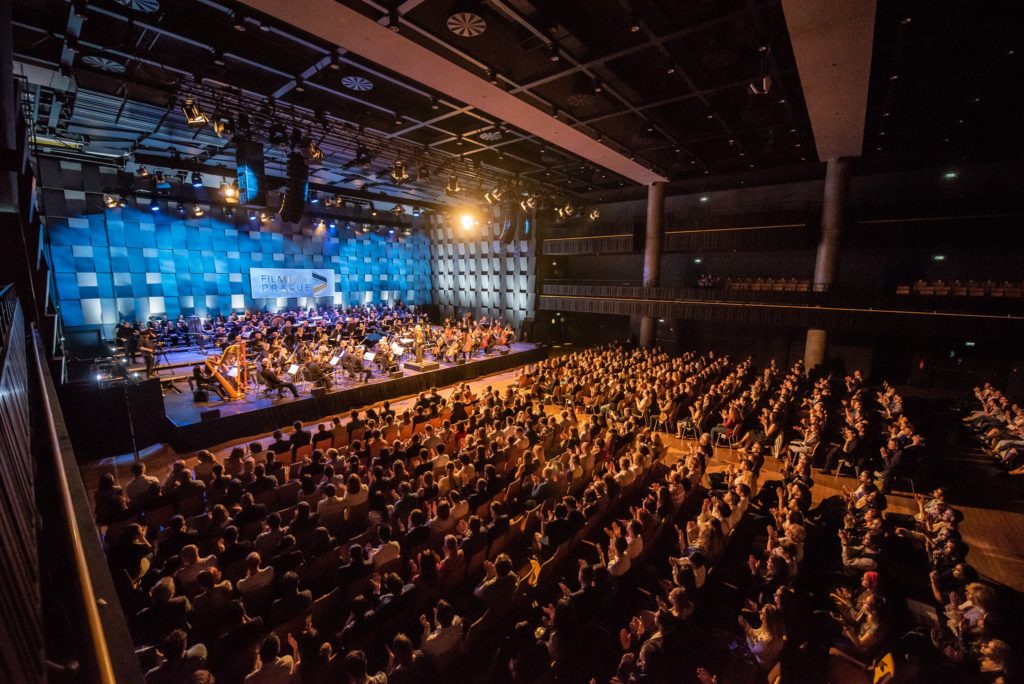 Clint Mansell's music is not really mainstream film music. His work involves many minimalistic melodies combined with repetitive patterns. In the first half of the concert we could listen to music from Noah, Moon, Loving Vincent and Black Swan. Noah was a good introduction to Mansell's music. I did not know the music and movie, but I liked the suite. It had beautiful melodies and it also contained wonderful choir parts, while you could also hear a lot of repeating patterns. I am very fond of the music from Moon and I especially enjoyed the piano parts, which were originally arranged by Carly Paradis. This piece had some uncomfortableness in its repeating piano patterns and in long lines that were laid on top of them. The music transforms slowly from the uneasiness into more melodies when more members of the orchestra join in. Sometimes the unease returned during the suite, but the beautiful piano signature from this score stayed like an anchor. After a pleasant Loving Vincent, with a solid cooperation between choir and orchestra and some beautiful melodies later on, we could listen to my highlight of the first half, Black Swan. I really liked Mansell's adaptation of Tchaikovsky's Swan Lake. The famous melodies could be heard in this piece, but you could also hear Mansell's own vision in it, making this suite a pleasure to listen to. The mix of classic and modern music was very well done. While we mostly heard the strings in the previous suites in the program, we could now hear the full orchestra for the first time. This piece also had fewer repeating patterns, making it quite a pleasure to listen to.
The second half started with a suite from my favorite Mansell score The Fountain. I know this score pretty well, and I could hear very well how it was adapted for a full orchestra for this night's concert. The beautiful piano parts in this suite had full support from the strings and while the suite progressed, more musicians could be heard until it reached the grand finale with "Death is the Road to Awe," where we could hear the orchestra in full force. The program continued with a beautiful and elegant suite with music from the recently released movie Mute, and with a more joyful suite from the movie High Rise. The evening ended with what is probably Mansell's most famous work: Requiem for a Dream. Originally written for only four instruments – played by Kronos Quartet – and a piano, it was now extended to include all the string musicians who had to play the crazy melodies from this suite. The finale of the suite was, of course, "Lux Aeterna" where we could enjoy the magnificent build up from only piano and strings to full orchestra and choir. It was performed so well, that they were allowed to do that cue again as the encore.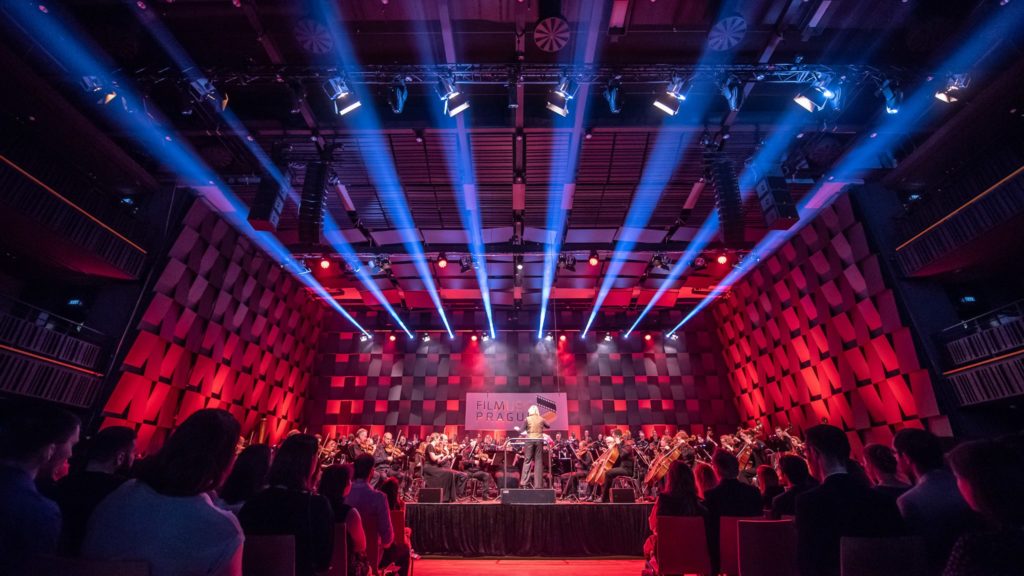 Like last year's Alien concert, Film Music Prague made a bold decision to organize a concert with less traditional film music, which is also not very easy to listen to. It must also have been quite a challenge for the orchestra to play all these long lines and repeating patterns over and over. I think they should be proud of themselves for having pulled this off so well. Like I stated with the Goosebumps concert, not having the main guest present is such a shame. It would have been awesome to have him witness his own work being adapted for a full orchestra. However, giving Matt Dunkley all the recognition for his fantastic job of orchestrating all his music for this concert was also well deserved. I also have to give a small shout out to Nikiforos Chrysoloras for preparing all the music sheets for the musicians at the last moment. Overall it was a very enjoyable concert and very refreshing to listen to. I really love the bold choices Film Music Prague makes with its concerts, and they should be applauded for that.
Concert information
Where and when: Prague, Czech Republic – April 21st, 2017 during the Film Music Prague festival
Orchestra: The City of Prague Philharmonic Orchestra conducted by Miriam Nemcova
Choir: Charles University Choir
Guests: Matt Dunkley, Carly Paradis and Nikiforos Chrysoloras
Program
Noah – Suite for choir and symphony orchestra
Moon – Suite for symphony orchestra
Loving Vincent – Suite for choir and symphony orchestra
Black Swan – Suite for symphony orchestra
Intermission
The Fountain – Suite for piano and symphony orchestra
Mute – Suite for symphony orchestra
High Rise – Suite for symphony orchestra
Requiem for a Dream – Suite for choir and symphony orchestra
"Lux Aeterna" from Requiem for a Dream (encore)