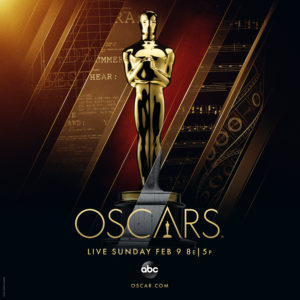 Last night the Academy Awards were awarded. These Oscars are seen as the most important award in the movie industry that can be won. There are a lot of categories, but for us, we are only interested in two: "Best Original Score" and "Best Original Song". Below are all the nominees with the winners are marked in bold.
Best Original Score
Best Original Song
"I Can't Let You Throw Yourself Away" from Toy Story 4 – Randy Newman
"(I'm Gonna) Love Me Again" from Rocketman – Elton John, Bernie Taupin
"I'm Standing With You" from Breakthrough – Diane Warren
"Into The Unknown" from Frozen II – Kristen Anderson-Lopez, Robert Lopez
"Stand Up" from Harriet – Joshuah Brian Campbell, Cynthia Erivo
Congratulations to the winners!