Last July Indiewire published a report about their view on the best film music of the last decade. Since music, as an art form, is very difficult to rank in a certain order, I picture a different list. First of all, the decade was not even over, there were still several more months to go, which would include the release of John Williams's last score for a Star Wars movie. Secondly, music taste is extremely personal, which means that none of Indiewire's picks would make it to my list, since their list has a strong focus on soundscapes instead of melodic and thematic scores, which is my preference. That is why I decided to make my own top 20. I have given myself a restriction though: A composer can only feature once in my top 20, resulting in a more varied list. I have also broadened the scope a bit by including soundtracks from games and television shows.
This list is very personal since each individual has their own taste, but if you do not know a score that I have added on the list, I hope that you will listen to it to see if you like it or not. I am also very curious about other people's top 20 lists. Please add yours to the comments below, or add it to one of the social media posts linking to this article, to see how different your taste is and if I have missed some amazing scores from the last decade.
Without further ado, here is my list.
20. The Martian (2015) – Harry Gregson-Williams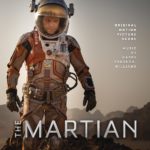 Harry Gregson-Williams is a composer I have been following since I have discovered the magnificent world of film music. From the last decade, I like his music for The Martian the most. It is a wonderful mixture of orchestral and electronic elements, with an amazing and emotional main theme. Especially tracks like "Making Water" and "Crossing Mars" with their amazing build-ups have been played a lot by me over the years.
19. Attack on Titan (2014) – Hiroyuki Sawano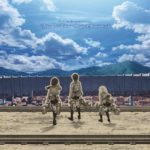 As I have mentioned in the introduction, I have widened the scope for this list by including soundtracks from other media than film, and the first one is the score of the Japanese anime Attack on Titan, which is a television series about mysterious giants who like to eat humans, while mankind tries to fight back to prevent their own extinction.
The music consists of all kinds of styles, from rock and metal songs to amazing orchestral pieces together with choir and band. It also has some beautiful emotional tracks. It is definitely a score that should be explored if you are not familiar with it, since it has a very unique sound.
18. Ant-Man (2015) – Christophe Beck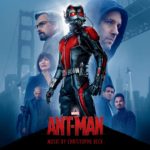 The last decade has been an amazing period for Marvel movies, and it is possible you will see more soundtracks of Marvel movies on this list. The first one is the joyful score Christophe Beck has written for Ant-Man. As he mentioned during my interview, he has written the music as if it was for a heist movie, and that worked marvelously. It is one of those film music albums that always puts a smile on my face when I listen to it. Its sequel Ant-Man and the Wasp has also been released already with music by Beck. More details about that score can be found in my Ant-Man and the Wasp review. It has amazing heist music and new themes, but the music for the original was so fresh and new to me that I put that one on the list over the sequel.
17. Wild (2018) – Matthijs Kieboom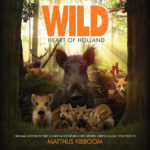 If there is one score from the Netherlands that should be on this list, it must be the wonderful score that Matthijs Kieboom has written for the nature movie Wild. I may be a bit biased on this one, since I have known Kieboom in person for a couple of years now, and I was present at the recordings of Wild and have interviewed him about it, but I am not the only one who loves this score, as it was also nominated for the IFMCA awards for best documentary in 2018. Kieboom has written fantastic music to support the scenes without telling too much about the characters on screen, resulting in many amazing melodic pieces.
You can read my thoughts on this soundtrack in my Wild review.
16. Fantastic Beasts and Where to Find Them (2016) – James Newton Howard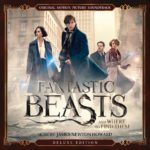 A couple of years ago, a new movie franchise was launched in the Harry Potter universe called Fantastic Beast and Where to Find Them. For many people John Williams's music comes to mind when talking about Harry Potter, but for this prequel James Newton Howard quickly put his own musical signature on the music, featuring amazing melodic themes, which are integrated into a very musical soundtrack for this movie. As a tuba player, I have a weak spot for "Kowalski Rag," which is one of the marvelous themes on this album. The sequel Fantastic Beasts: The Crimes of Grindelwald is also out, with more music by Newton Howard. However, the music from the first movie had more of an effect on me, which is why it is on the list.
15. Journey (2012) – Austin Wintory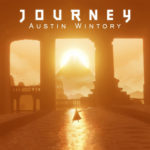 There are not many game scores on this list, but the music for Journey definitely earns a spot. The music for this game is not only magnificent to listen to, it is also integrated into the gameplay in a major way, and is, in addition to the visuals and the world, one of the major components to give the gamer a beautiful experience. The game would not have been the same without this amazing score by Austin Wintory.
You can read my thoughts on it in full detail in my Journey review.
14. Kimi no Na wa [Your Name.] (2016) – RADWIMPS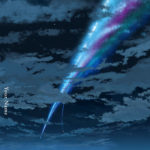 There is not much I can say about the music for this Japanese anime movie. The score is performed by the Japanese rock band RADWIMPS and composed by their vocalist Noda Yojiro. It can best be described as a beautiful, serene, and innocent-sounding score. When I am listening to it, it just brings a smile to my face, which is enough to be added to this list.
If you are curious about this score, check out Erik Schreiber's review on Kimi No Na Wa.
13. TRON: Legacy (2010) – Daft Punk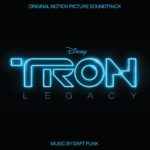 When it comes to my taste for film music, I have a strong preference for orchestral scores, but there are some exceptions, and one of those is the music for TRON: Legacy, composed by Daft Punk. Since they are not experienced film music composers, they received assistance from Joseph Trapanese. The three of them created an electronic masterpiece, which was a fantastic match for this Sci-Fi movie. When Disney announced that there would be no sequel, I was a bit sad. There is more TRON sound available though since Joseph Trapanese continued to work for the franchise and has written a fabulous score for the animated television show TRON: Uprising, which, to my horror, was also canceled.
12. Interstellar (2014) – Hans Zimmer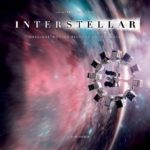 When I was making plans for compiling this list, I was almost certain that Hans Zimmer would not make the cut. Do not get me wrong, I love his music, but it is mainly his music from before 2010 that resonates with me. The majority of the scores made by Hans Zimmer during the last couple of years did not stand out to me. There are a handful of scores that I thought were good, like Man of Steel and Inception, but that did not make the list. The only score that is worthy for me on this list is his work for Interstellar. I do not mind a repetitive and minimalistic score, and I adore the sound of an organ. This score has both and it is extremely well done, with the track "S.T.A.Y." being my favorite.
11. W.E. (2012) – Abel Korzeniowski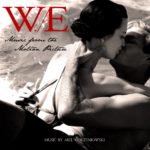 Polish composer Abel Korzeniowski is one of my favorites. The majority of his work is full of beautiful melodies, mainly by piano or strings, which are being played with a lot of emotion behind them. Each piece on his albums stands on its own very well and is a pleasure to listen to. Examples of his fantastic albums are Nocturnal Animals, Penny Dreadful (both albums from the TV show) and A Single Man, but from all these wonderful soundtracks, W.E. is my favorite with its gorgeous piano and violin play.
10. Czas Honoru (2010) – Bartosz Chajdecki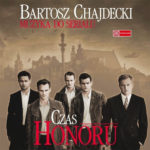 The majority of my readers probably have no idea what Czas Honoru means, what it is and who Bartosz Chajdecki is. I did not know either until I attended the Krakow Film Music Festival in Krakow for the first time in 2010. I went to the fourth and final concert of this edition with music from this television show, after having already experienced three amazing ones, and I was just blown away by the music. Czas Honoru is a television series about Poland during the Second World War for which Chajdecki has written amazing music. I have been following Chajdecki ever since and he keeps making fantastic music, most of which is unfortunately not released, but luckily some have come out, like Bogowie, Misja Afganistan and, of course, my favorite Czas Honoru.
9. Black Panther (2018) – Ludwig Goransson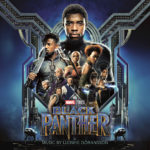 The music for the Marvel movie Black Panther is an interesting showcase of what can be accomplished when a composer has a lot of time to prepare the music for a film, and when he is involved in the early stages of production. Goransson flew to Africa for inspiration, research and finding the right musicians and instruments for the music for Black Panther, resulting in wonderful music with African elements, as can be heard in "Wakanda." Another amazing piece is "Killmonger," which is the result of blending African sounds and Hip-hop elements into one great cue. I am still baffled why there is no CD release of this music, it is only released digitally and on vinyl.
For more details about this music, you can read it all in my Black Panther review.
8. The Monkey King (2014) – Christopher Young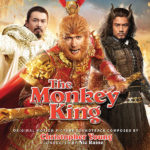 I have a confession to make, I have never actually seen The Monkey King. It is still on my list to watch. I am, however, in love with the music Christopher Young has written for this movie. The album consists of suites named after characters from the movie and each suite is a melodic wonder with an amazing blend of orchestra, choir and Eastern instruments. If you are curious about the music, give "Sun Wukong, The Monkey King" a listen and I hope you will enjoy this eight-minute suite, and the rest of the score, as much as I do. I should see the movie soon to experience how Young's music fits with the visuals.
7. Rogue One: A Star Wars Story (2016) – Michael Giacchino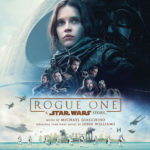 Michael Giacchino is one of my favorite composers. I do not think there is a Giacchino score I do not like. His music output during the last decade has been amazing. My favorite scores are all his Star Trek scores, Dr. Strange, The Incredibles and his Spider-Man soundtracks, but out of all his music I am putting Rogue One: A Star Wars Story on the list. The reason for this is not just the amazing music that really fits in the Star Wars universe, but more for the fact he had to write it in a little over four weeks, which is a huge accomplishment. Giacchino even managed to write three wonderful suites that can be found at the end of the album in that short period of time.
Another fun fact about this score is that it is also my first review on this site, when I launched Soundtrack World in January 2017, making this a very special score for me. Unfortunately, it is one of the booklets I forgot back in the hotel when I attended Michael Giacchino's concert in Dublin. I am hoping for a new meeting in the near future to get this CD signed as icing on the cake on top of its fantastic music.
6. Game of Thrones: Season 3 (2013) – Ramin Djawadi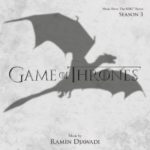 Game of Thrones is probably the most popular television series of the last decade and one of its best features is the music written by Ramin Djawadi. Many people can hum its main theme and many fans of the show have attended one of Djawadi's Game of Thrones concerts around the world, of which I have attended the ones in New York and in Amsterdam. The reason I have put the third season, out of all eight seasons, on the list is that it features the most individual tracks that I love, like "A Lannister Always Pays His Debts," "Dark Wings, Dark Words" and "Dracarys," but the main reason is the track "Mhysa." There are not many music pieces that can really touch me on an emotional level, but "Mhysa" makes that happen every time I hear this amazing piece.
5. King Arthur: Legend of the Sword (2017) – Daniel Pemberton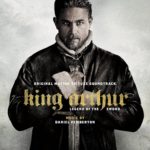 The music for this movie is a perfect example of how varied film music can be. The strength of this particular score lies in its rawness and its originality in sounds and instrumentation. Leave it to Daniel Pemberton to hit his cheeks until they are red, and to scream his lungs out to get the perfect sound, as can be heard in "Growing Up Londinium," "Assassin's Breath" and "Run Londinium." In addition to these brilliant percussion tracks in which these sounds are used, you can also listen to beautiful pieces recorded with medieval instruments. Finally, I need to give a word of praise for "The Born King" for its amazing buildup and emotional play.
If you are curious about a non-orchestra score, you can read more about it in King Arthur: Legend of the Sword review.
4. Godzilla: King of the Monsters (2019) – Bear McCreary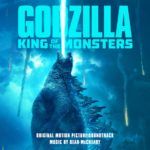 If there is one composer who has shown his talent in the last decade, it is Bear McCreary. Starting as the composer for the rebooted TV show Battlestar Galactica in 2004, he wrote the music for the blockbuster movie Godzilla: King of the Monsters last year, but has also written fantastic music for television like Marvel's Agents of S.H.I.E.L.D., other movies like the Child's Play remake and The Cloverfield Paradox, and he has written amazing music for the game God of War.
The biggest talent of McCreary is that he understands film music and knows exactly what the audience wants to hear, and that is why Godzilla: King of the Monsters is on this list. The use of the old themes for the big monsters Godzilla and Mothra are brilliantly done, but also the two new themes for Rodan and King Ghidorah are fantastic, with a lot of thought behind them.
I strongly encourage you to read my Godzilla: King of the Monsters review.
3. Avengers: Endgame (2019) – Alan Silvestri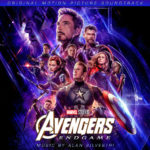 As the final movie of a story in the Marvel universe, Avengers: Endgame was a huge hit. I think one of the reasons was the music written by Alan Silvestri. Silvestri has written quite some music for Marvel movies, starting with the amazing score for Captain America: The First Avenger. Next to Avengers: Endgame, Silvestri also wrote the music for two other Avengers movies, being Avengers and Avengers: Infinity War, including the iconic "Avengers Theme." Of all these movies, I think the music for Avengers: Endgame is the best. Not only does it include astonishing themes from his previous Marvel movies, but it also has magnificent new music, as can be heard in "Portals" and "Main On End," which are both masterpieces, making the whole package more complete.
You can read more about this score in my Avengers: Endgame review.
2. How to Train Your Dragon (2010) – John Powell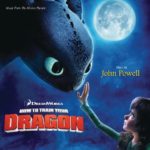 How to Train Your Dragon is one of the first animation movies John Powell did as the sole main composer, and right after hearing the first track "This is Berk," you know that you are listening to a masterpiece. It is a brilliant example of storytelling by using beautiful melodic leitmotifs and themes. Other fantastic tracks that keep being played on my phone are "Test Drive," "Coming Back Around," "Romantic Flight" and "Forbidden Friendship," but to be honest all the tracks on this album are superb.
The most amazing thing about How to Train Your Dragon is that there are two sequels, which have magnificent music as well, both of which introduce new themes like "Flying with Mother" from How to Train Your Dragon 2 and "The Hidden World" from How to Train Your Dragon: The Hidden World (review). This last movie also has outstanding alternate versions of previous themes from the prequels, but I am giving the honor of second place on this list to the first movie, since it had such a huge impact on me.
1. Star Wars: The Force Awakens (2015) – John Willams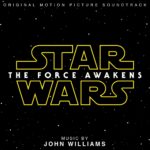 It should not be a huge surprise to see a Star Wars score by John Williams taking the number one spot. His way of telling a story with leitmotifs, themes and musical patterns is on another level. While the other composers in the top five on this list come very close, his skill is still unmatched.
I have chosen to give the honor to the first movie of the most recent trilogy. That score has, in addition to themes from previous Star Wars movies, the most new themes in the Star Wars universe. "Rey's Theme" is a masterpiece, which I have heard many times during concerts I have attended, but "March of the Resistance" and the first part of "Jedi Steps and Finale" are also amazing to listen to. The other two movies in the trilogy, The Last Jedi (review) and The Rise of Skywalker (review), are brilliant as well, but do not add enough to the whole score to take the spot from The Force Awakens. Unfortunately, John Williams will not score a full Star Wars movie again, but we will probably listen to music from his scores for many decades to come.

---
This concludes my Top 20 list of the last decade. I have the intention of being around for a very long time, so I hope to see you again after ten years for a new Top 20. Hopefully, you found my list interesting and useful, and I am also curious about what your list would be. Let me know!