On April 19, the Buma Music in Media Awards winners were announced during an award show in the Tropenmuseum in Amsterdam. These awards celebrate the best music for media from the past year in The Netherlands. These awards are given in 14 categories, including an oeuvre award, which Bob Zimmerman received for all his achievements in film music in his long career.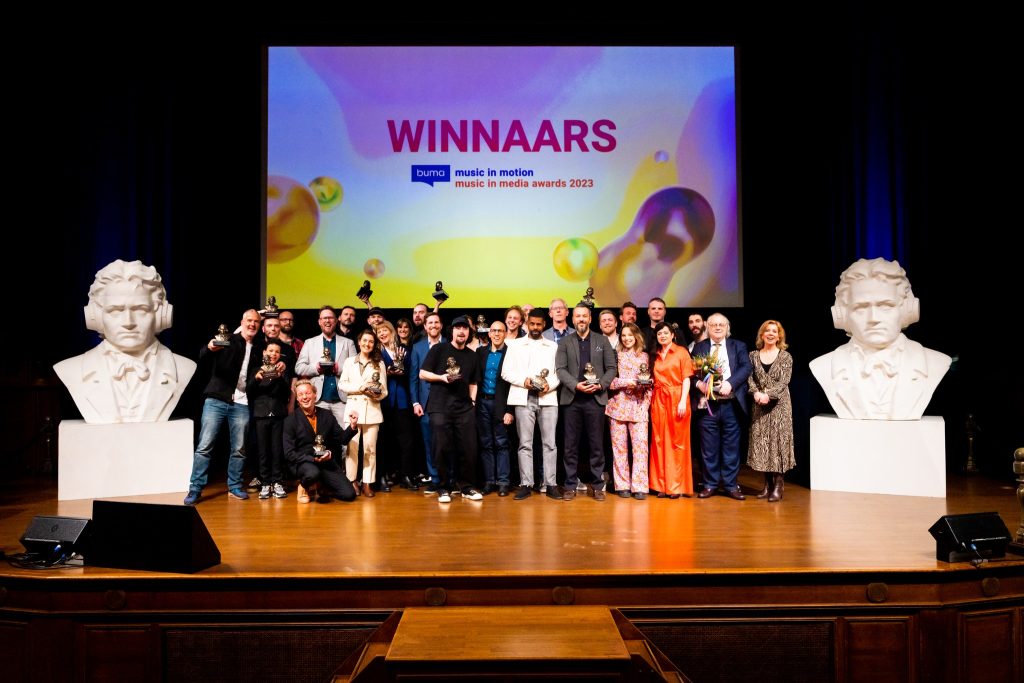 Below you can find nominees and the winners marked in bold for the most important categories, or you can visit the BUMA Music in Motion website for the complete list.
Best Film
Rutger Reinders – Knor
Ella van der Woude – Moloch
Rui Reis Maia – White Berry
Buma Oeuvre Award Music in Media
Best Documentary
Maarten Vos – Great Escape
Rutger Hoedemaekers – Shangri-La, Paradise Under Construction
Jesse Koolhaas (Mystic Brew) – Wij Praten Niet
Best Television Series
Tessa Rose Jackson, Darius Timmer – De Sneeuwman: Geheimen van een kindermoordenaar
Alexander Reumers – Rampvlucht
Matthijs Kieboom – Van der Valk
Best Videogame, VR and Metaverse
Nikolaï Clavier – At Eve's Wake
Mark van Mameren, Mathijs Wiermans, Matties Grooten, Barry van der Knaap (Manglemoose) – Dashing Dodgems
Joris de Man, Niels van der Leest – Horizon Forbidden West
New Talent Award
Benjamin Ankomah – Een Gat In Mijn Hart
Sebastiaan Bax – Funny Feeling
Shakuru Tajiri – Wisdom Gone Wild
Congratulations to the winners!