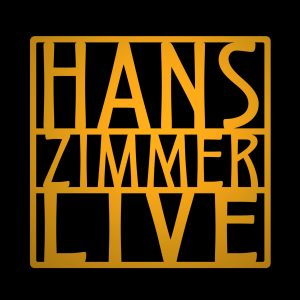 Hans Zimmer has been busy these last couple of years, but if you look at his IMDB page, his output has gone down over the years. Except for a handful of scores, like Dune, for which he won an Oscar, he had collaborators for most of them and was not the only credited composer. One of the reasons for this is that Zimmer was quite busy touring the world with his show Hans Zimmer Live. He has been doing these concerts for a while and has changed his concert program in the meantime. I have attended both shows with their different programs. One was in 2016 in Hamburg before founding Soundtrack World, and the other was Hans Zimmer Live in Amsterdam, which incidentally was also the first concert I attended after the pandemic. 
The first show has not been lost in time, because a CD, Hans Zimmer: Live in Prague, was released for those who want to relive the concert, and now a second album, Hans Zimmer Live, has come out, containing live recordings of suites from the most recent shows. I will not go into full detail about the concert since I have already discussed it in my report, but I want to talk about this album specifically instead.
While listening to the album, I relived the great time I had in Amsterdam from start to finish, since the order of the tracks on the album is exactly the same as during the concert. What makes the album so unique is that, while the live show was excellent, with many things to see, it was also loud, and sitting at a great distance from the stage in a large venue, you can not see everything that well on stage. The album makes listening to the actual music more accessible and personal, and it also makes me appreciate the craft of Zimmer's band even more. Especially hearing Lisa Gerrard sing on The Gladiator, as she could not attend the Amsterdam concert, and Tina Guo creating havoc on her electric cello during Wonder Woman 1084 were a treat. Still, all other members of the so-called 'The Disruptive Collective' are fantastic musicians, from Snow Owl's stunning bass lines to Pedro Eustache's gorgeous flute play.
The significant focus on this band of musicians also has a bit of a downside to me because, as someone who adores Zimmer's orchestral scores, the more orchestra-focused pieces like The Gladiator and The Last Samurai sound a bit off to me: the orchestra and choir sound a bit too clean, like I am listening to a studio recording, instead of live orchestra members. It is something I can put aside, because an album with a strong focus on Zimmer's orchestral work, The World of Hans Zimmer, also exists.
While I write this, Hans Zimmer is starting a new European tour, and I have not heard whether he will change the program again. For those who could not get a ticket to one of the sold-out concerts, or live outside of Europe, you will still be able to hear the brilliant musicians playing Zimmer's music, by listening to this album.
Listen or buy
Tracklist
The highlights are in bold.
Disk 1
Dune: House Atreides (3:46)
Inception: Mombasa (4:55)
Wonder Woman Suite: Part 1 (3:18)
Wonder Woman Suite: Part 2 (2:21)
Wonder Woman Suite: Part 3 (4:07)
Man of Steel Suite: Part 1 "What Are You Going to Do When You Are Not Saving the World?" (4:43)
Man of Steel Suite: Part 2 (3:54)
Gladiator Suite: Part 1 (3:47)
Gladiator Suite: Part 2 (3:49)
Gladiator Suite: Part 3 (5:30)
Gladiator Suite: Part 4 (1:53)
Pirates of the Caribbean Suite: Part 1 "Jack Sparrow" (4:11)
Pirates of the Caribbean Suite: Part 2 (4:59)
Pirates of the Caribbean Suite: Part 3 (4:45)
Absurdities: Part 1 (5:01)88
Absurdities: Part 2 (4:27)
Disk 2
The Last Samurai Suite: Part 1 (2:56)
The Last Samurai Suite: Part 2 (3:34)
The Last Samurai Suite: Part 3 (5:38)
The Dark Knight Suite: Part 1 (4:07)
The Dark Knight Suite: Part 2 (4:03)
Dark Phoenix Suite (5:18)
Dunkirk: Supermarine (2:26)
Dune: Paul's Dream (5:28)
Interstellar Suite: Part 1 (5:59)
Interstellar Suite: Part 2 (5:34)
The Lion King Suite: Part 1 "He Lives in You" (4:00)
The Lion King Suite: Part 2 (5:25)
The Lion King Suite: Part 3 (3:02)
No Time to Die Suite (5:51)
Inception: Time (4:37)
Total length: 2 hours and 13 minutes
Sony Music (2023)