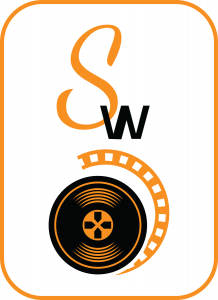 The year 2021 was another strange year. The COVID pandemic is still going on, but it was also a year when things slowly started to open up again. I was able to watch some movies in the theater and even attend a couple of concerts. Unfortunately, the Netherlands was still in lock-down for most of the year, making it challenging to find interesting soundtracks to review, without being able to see the corresponding movies.
Luckily movies and television shows were still getting released on streaming platforms, which made it possible to publish a review almost every week. I would not have been able to write all of those without the help of a group of friends, who have helped me behind the scenes for many years, proofreading my content and giving me advice when needed.
These friends are:
Chris Broekema
Dennis van der Laan
Erik Schreiber
Gerard Aalbers
Johannes Oudolf
Ola Ziółek
Ronald Wijlens
Saskia Schreiber
Stefan Bosman
I am very grateful for their help and time over the years.
In between all the negative things that have happened in 2021, there was luckily also a minor positive thing that has happened that year, because I became a member of the International Film Music Critics Association. One of the main tasks of an IFMCA member is voting for the annual IFMCA Awards. In the past years I have written an article on Soundtrack World that summarizes the previous year, including my favorites. Now that I am an official film music critic, I will up the ante this year by launching my own awards, which I have named the eSWay Awards. "Esway" is, of course, not a real word, but it is a playful name that combines the Dutch Soundtrackwereld and English Soundtrack World into one. If you say "Esway" out loud in English, you will hear the Dutch pronunciation of the two letters S and W. The categories I have chosen are almost the same as the ones by the IFMCA, but with some minor tweaks, which I feel are a better match for Soundtrack World.
Without further ado, I present to you Soundtrack World's "eSWay Awards" of 2021!
Soundtrack of the Year
Black Widow – Lorne Balfe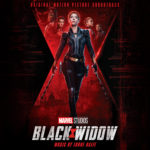 My criteria for finding the best soundtrack of the year are not very complicated. If I look back on a year, I just think to myself: "Which score from this year have I listened to the most?" The answer to that question is always a soundtrack that is innovative, contains many brilliant thematic ideas and is simply a pleasure to listen to. This was the case for Black Widow by Lorne Balfe in 2021. The use of Russian songs as the foundation for the music is a wonderful idea, resulting in a superb score. The music is beautiful from start to finish, refreshing, energetic, perfect for the scenes in the movie and a brilliant listening experience on its own.
Composer of the Year
Hans Zimmer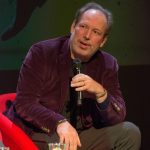 I was quite impressed, back in 2020, by the music Hans Zimmer wrote for Wonder Woman 1984. Fortunately, Hans Zimmer kept writing amazing music in 2021 as both Dune and No Time To Die were excellent scores and have found a spot in my personal top 5 for 2021. This is not the only reason I consider Zimmer to be the best composer for 2021. Both films have completely different approaches to the music, with No Time To Die being a superb homage to the John Barry scores for the James Bond franchise, and Dune a brilliant mix of sound design and thematic ideas. Being able to honor the old, but also able to innovate with new soundscapes, is what makes Hans Zimmer one of the top composers in the film music industry.
Best Soundtrack for Dutch Media
My Best Friend Anne Frank – Merlijn Snitker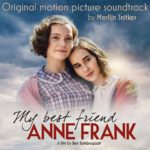 Movie theaters were closed for a long time in 2021 here in the Netherlands. Luckily I could listen to some music from my own country, with Merlijn Snitker's music for My Best Friend Anne Frank being my favorite. Snitker has written a beautiful, intimate and delicate score for such a dark story. It is a perfect showcase of gorgeous music, which is produced in the Netherlands by one of our top composers: Merlijn Snitker.
Breakthrough Composer of the Year
Amie Doherty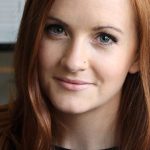 When I heard that there would be a new Spirit animated movie coming out after Spirit: Stallion of the Cimarron, with an excellent score by Hans Zimmer, I was surprised to see Amie Doherty as the composer. I had not heard of her before, but when I listened to the music for Spirit Untamed I was quite blown away by the gorgeous orchestral score with Mexican elements. Unfortunately, I have not written a review about the music. It was apparently not in the books to find a spot for a review when the movie came out, and that is a shame because more people should get to know Doherty's music. Hopefully, we will hear more from her in the future.
Best Soundtrack for a Television Series
Masters of the Universe: Revelation – Bear McCreary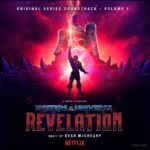 I tend to like soundtracks with many themes and leitmotifs, preferably brilliantly integrated into the music supporting the scenes. One of the scores of 2021 that did this very well is for the He-Man cartoon Masters of the Universe: Revelation on Netflix. It should not be a surprise that Bear McCreary is responsible for writing the music. His musical approach to treating this animation as if it was a Conan the Barbarian movie, made the music perfect for the show, and with that, it earned the top spot in this category.
Best Soundtrack for a Video Game
Grime – Alex Roe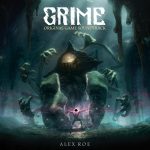 For some reason I did not manage to find any excellent video game scores while 2021 was going on. To have a video game award is, to be honest, mandatory for a soundtrack website. So I did some research this last month to find good game scores, and it turned out to be a wonderful journey. I had apparently missed quite a few amazing soundtracks, with the music for Grime by Alex Roe being my favorite. The blend of sinister dark orchestral sounds and beautiful melodies, but also with fantastic choir cues, makes the music for Grime a fantastic listening experience.
Music Composition of the Year
"Masters of the Universe: Revelation (extended version)" from Masters of the Universe: Revelation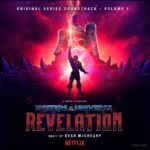 This category can also be described as "Which track has been on auto-repeat the most in 2021?" The answer to that question is "Masters of the Universe: Revelation (extended version)" from Masters of the Universe: Revelation. With this composition, Bear McCreary has written the perfect theme for a hero. The music in this cue has orchestral and metal elements blended together very well. It was perfectly written for the sequence in the show in which it is played, and it never gets dull while listening to it over and over again.
Best Soundtrack for a Drama/Thriller/Horror Film
The Courier – Abel Korzeniowski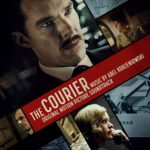 Dramas, thrillers and horror movies are not genres I like to watch. Luckily, Abel Korzeniowski wrote the music for the drama movie The Courier. Korzeniowski's music has never let me down, which is also the case for this beautiful score.
Best Soundtrack for a Comedy Film
Don't Look Up – Nicholas Britell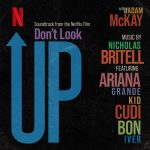 The music for the dark comedy Don't Look Up by Nicholas Britell is a pleasure to listen to. For such a dark story the music is, in contrast, quite elegant, including a brilliant jazzy main theme. When you listen to the music you should be smiling, which is perfect for music written for a comedy.
Best Soundtrack for an Action/Adventure Film
Black Widow – Lorne Balfe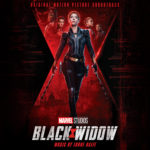 I do not have to say much about this choice. Black Widow is my favorite soundtrack of the year, so it should also be at the top of this list.
Best Soundtrack for an Animated Feature
Raya and the Last Dragon – James Newton Howard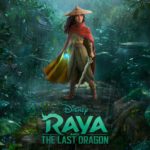 It should not be a big surprise that James Newton Howard is able to write magnificent music. His music for Jungle Cruise is one of my favorite scores in 2021, but that movie is not an animated feature. Luckily James Newton Howard also wrote the music for Raya and the Last Dragon, which is an animation, and as a bonus, it also contains plenty of wonderful James Newton Howard cues, worthy of being the best score for an animated movie in 2021.
Best Soundtrack for a Documentary
A Perfect Planet – Ilan Eshkeri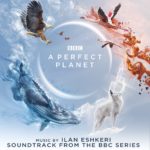 I have not seen many documentaries this year, but fortunately for me, one soundtrack at the start of 2021 was immediately perfect to claim this award. Watching A Perfect Planet was a treat from start to end, with wonderful scenes of nature and animals that habit our planet. To elevate these beautiful scenes to an even higher level, they asked Ilan Eshkeri to write the music, resulting in the perfect score, for a perfect planet.