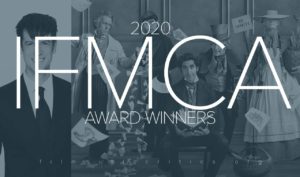 While all the high-profile awards are postponed until March and April, the International Film Music Critics Association has announced theirs. These awards are handed out by film music enthusiasts who live and breathe film music. This makes them very interesting since you can count on all the scores of the nominees and the winners being extremely good.
Below are the nominees for their two main categories with the winner in bold.
Score of the Year
Composer of the Year
Federico Jusid
Bear Mccreary
Daniel Pemberton
Christopher Willis
Hans Zimmer
These are not all the categories, because they have many more subcategories. You can find the rest at IFMCA Award Winners 2020, or watch their announcement video below.